Achtung: Cricket is supposed to be played between two teams of eleven players each. 🙂
There were ominous signs that we will be short of players to play a game of Cricket this week. Our Captain Dave, reached ground 15 minutes earlier than the meeting time of 10:30 to assemble a team of 11 players. A bigger setback was awaiting hime, as One of the player cannot make it to the ground (thinking the game is on Sunday).
Dave then used his man management skills to perfection helping players reach the Venue just in time to start the game on time.
Dave managed to have nine players at the ground to start the League game. It might be surprising for few readers, But Yes you all read it right that we played with only 9 players against a team of 11.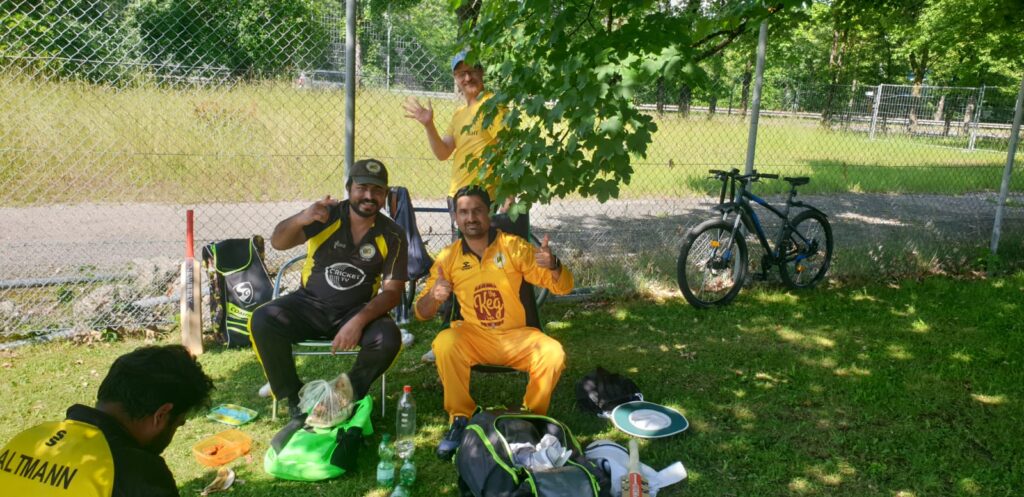 Highlights of the game:
MCC Sekunden fielded first and conceded 222 for 7 in 20 overs.
Jamie and Sai opened the bowling and ended up with 1-39 and 1-15 in their 4 overs respectively.
Veith got 4 for 53 in his four overs.
Pryke Jr 1 for 30 in his 2 overs.
Tom Pryke Jr : got his first League wicket (LBW) – although he forgot to appeal at first.
Chase started on a slow note with MCC loosing wickets at regular interval managing to reach a score of 83 for 8 (16 0ver) all out. An improved show compared to last week.
For the second game Eddie Connor arrived at the ground on Dave`s SOS, increasing the number of players to 10. But Jamie had to leave because of his family commitment.
But Dave convinced Jamie to stay little longer to either Bat or Ball depending on the outcome of Toss.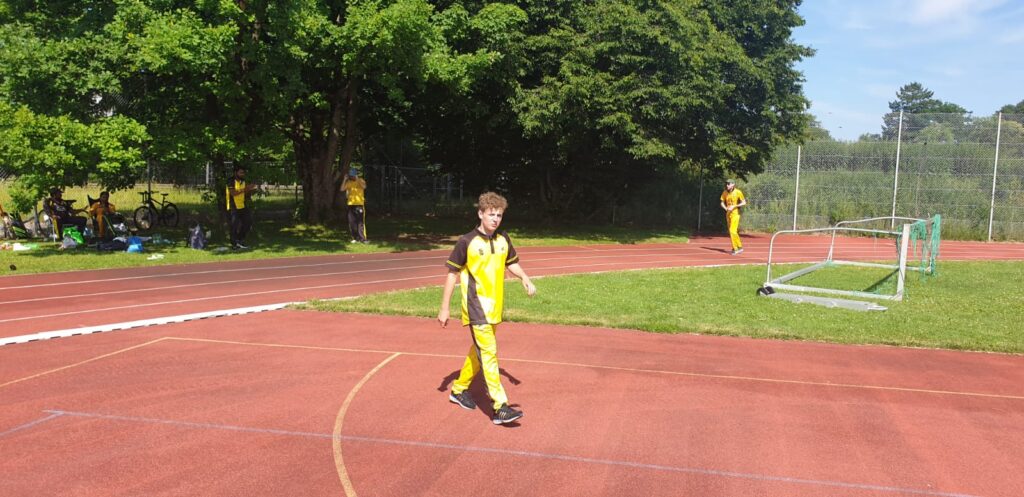 Highlights from the second game:
Dave won the toss and elected to field.
Simrat and Jamie opened the inning and added 72 for the opening Partnership in 12 overs.
Jamie got 39 with two beautiful cut shots for six.
Simrat scored 25, and Eddie got 12.
Last wicket Partnership of 6 runs between Sai and Tom helped MCC Sekunden breach the 100 for the first time this season.
Final inning scored read as 101 for 9 at the end of 20 overs.
MCC Sekunden fielded with 9 players as Jamie had to leave after first inning. Special mention to Jamie that he made himself available for one inning even though he had prior family commitment.
There was one funny and Scary incident on ground. "While Fielding Tom Pryke Junior rammed in to Usman managing to Topple Usman over". Luckily there was no injury.
Opposition WP Spartan reached the target of 102 in 10 overs with loss of 1 wicket.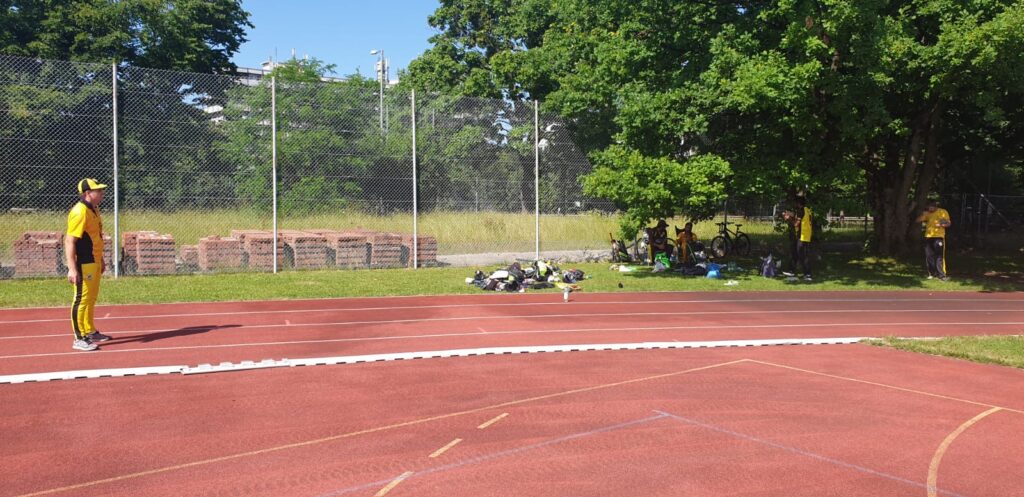 SIM-CITY