We played a very strong MLCC 1st XI today. Lost both tosses and were put into the field both times.
We shared a minutes silence for Rutwik Malay at the start of the game and this was a very special moment for a very talented cricketer, taken from us far too early.
Great opening spells from Paul Scott in both games getting a couple of wickets and not going for many. Rahul Dave with some excellent bowling got a couple of 'top of off' wickets, Praf Tk took a 3 fa in the second game, Tom Clode was very good again, Simrat Pal Singh Khangura absolutely bamboozled some of their batsman and was rewarded with 3 wickets too. Couple of dropped catches but all in all we fielded 40 overs and took 15 wickets.
Batting wise everyone added a few runs here and there but we were unable to build any partnerships, apart from that of wides and no balls.
Man of the day Ankur Bhatia rose to the occasion again and scored freely, hitting some great shots and bowled fantastically, taking a few wickets. As a team, we have a lot to learn but we smiled the whole way through, backed each other throughout both games and we all had fun. This is what cricket is about lads. We were up against a superior opponent today and we all walked away proudly, knowing that we had all given 100%.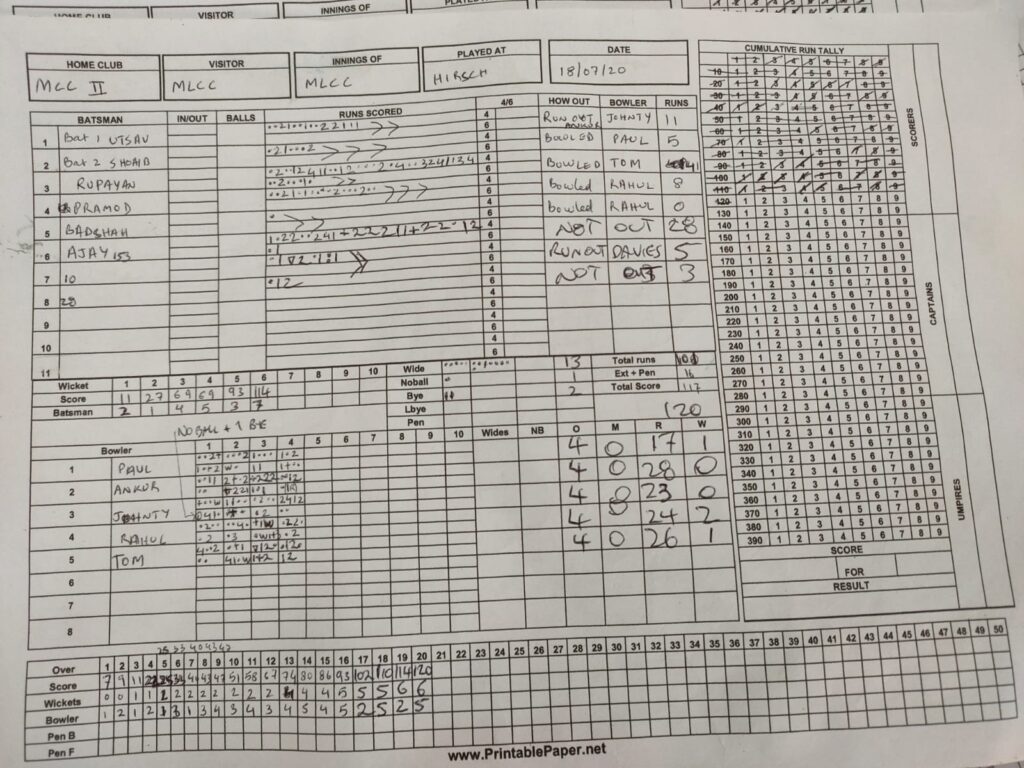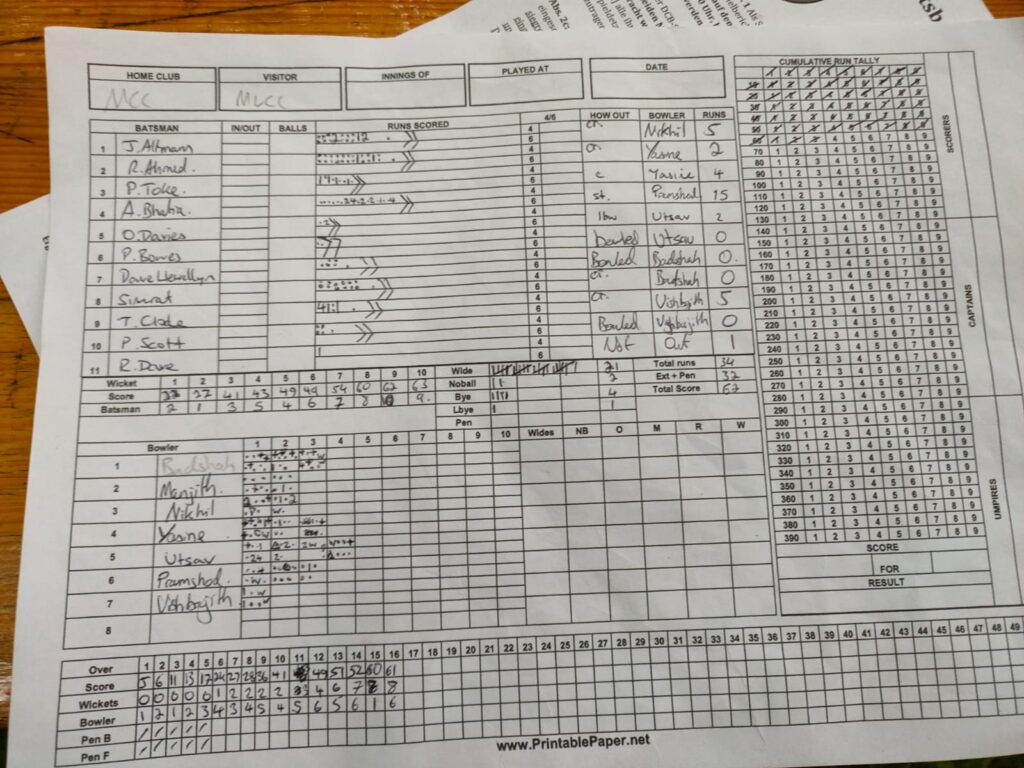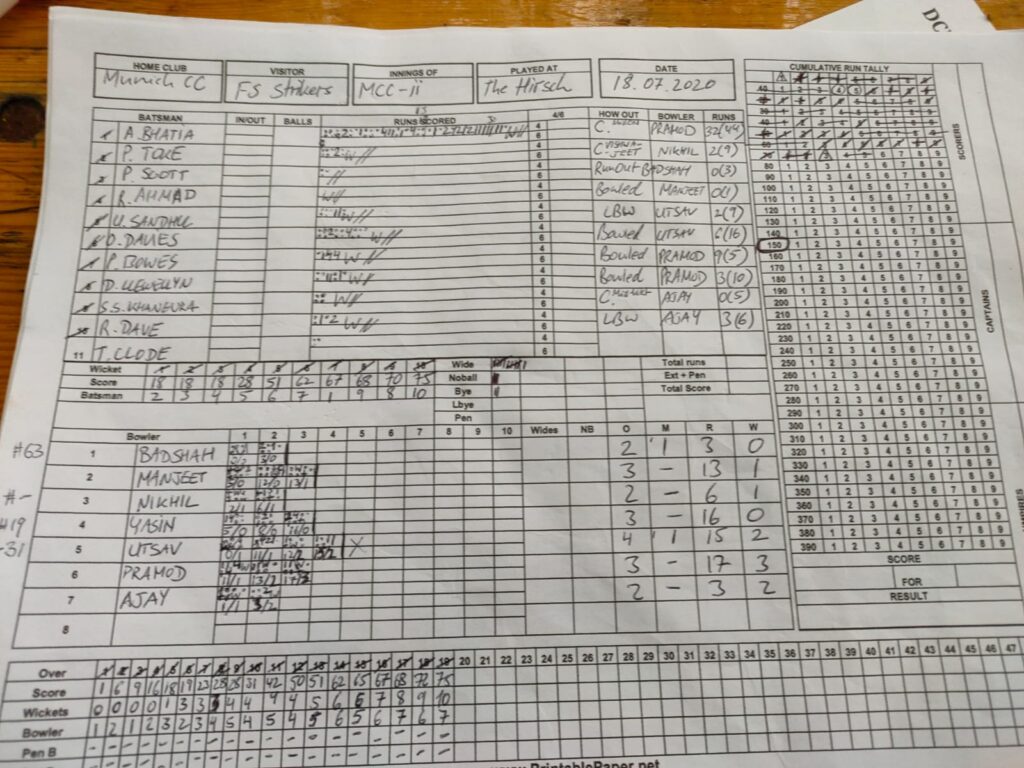 Well done to Owen and Ruhel for your captaincy today. I have this evening learned that 2 teams go through in our league, so a couple of strong performances in our next 2 rounds will potentially see us proceed. Special thanks to Ankit Sinha Vishv Bhatia and Arun Karthik for scoring and umpiring on your day off!Well done lads.
Phil Bowes