The weather was fine for the last home game of the season at the Hirschanger. The sun was shining, around 20°C, and I did my usual trick of cycling there in good time and realising half way that I had forgotten the keys, returned home and went by car. The two teams were there with two notable latecomers from MCC still "delayed". Any guesses who they would be? They are always late and have ever more inventive excuses.
The ground was set up by the usual workers while the two usual non-workers stood around and took an eternity dressing in their whites so that when they were ready everything had been done. Not a very good club spirit. The Breakaways were one player short so when Usman finally arrived he was delegated to play for them.
Captain Ayub won the toss and chose to field as the opposition were still a few short at the start. The bowling was opened by Maihwand Khan, now finally splendidly dressed in whites and began with an interesting over of wide, wide, a foolish run out, two wides, boundary four, two wides, two leg byes, wide, wide, dot, foolish run out and dot. The breakaways were thus 2 down for 14 runs after one over. In his four overs Maihwand managed to bowl ten wide balls so actually had almost six overs. Imtiaz at the other end was more conservative with wides, bowling six only in his five overs and getting the first non-run-out wicket in his fourth with the score on 55. Waqas come on at first change and bowled a tight five overs. Hit first change partner Toke bowled three overs, went for two massive sixes, took one wicket and pleaded with the captain to let him keep from now on. Waqas was replaced by captain Ayub who made a strong challenge to improve his standing in the wide-boys race and Toke was replaced by Khan Mahmud. He bowled particularly well taking a wicket in each of his first four overs, the fifth being a maiden. Ex wicket keeper Barrett came on for the bunnies and took two wickets for three runs. MCC had fielded well with two run outs and five catches taken and the opposition were bowled out for 137 in 27.3 overs of a scheduled 35 over innings.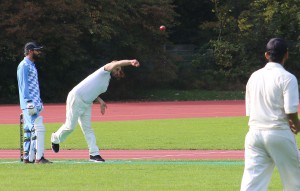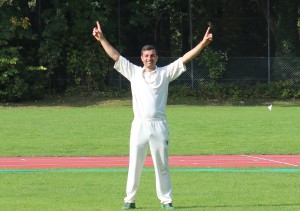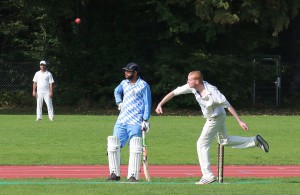 The scorer had had an enjoyable time sampling the Spätburgunder Weissherst, originally brought to the ground for the rained-off Curry and Whisky cup. The popping of the cork obviously woke Philip Crebbin who tuned up at half time and even brought Lady Tess along. He insisted on helping despatch the bottle arguing that it would be unhealthy for one person to sup it alone. Teas were provided by Barrett who was rebuked for not offering Halal meat and even more so for not knowing anything about Brigitte Bardot – is there any hope?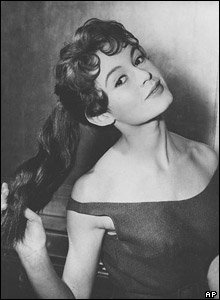 MCC opened their innings with Aneesh Kotru and Bhavsan, both very elegant batsmen and a joy to watch. Kotru departed with the score on 44 to be replaced by captain Ayub. Another 22 runs later Bhavsan left for another cup of tea and made way for double match fee payer Hashimi who only stayed a short while, putting on seven with Ayub for the third until the captain left. In came the top bowler, Khan Mahmud, put on one with Hashimi and then a splendid 25 for the fifth wicket with Bardot-knowledge-less Cassandra. Barrett and Bhat added another 36 for the sixth wicket, Bhat throwing it away after some loud barracking from next-man-in Toke. Barrett and Toke finished not out and the winning two runs (actually leg byes) were credited to Toke by the umpire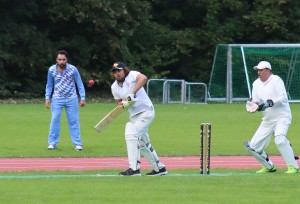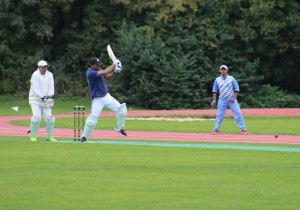 The vast number of non-playing supporters who had clearly visited the Oktoberfest the day before made a raucous background to the game. Actually only one turned up to support us, Wembridge dawdling in half way through the second innings. He actually finished the wicket gate to store away for next season despite the pain caused by the loud noise of the electric drill.
The playing kit bag and the tea urn etc. are now stored away in my cellar and we can look back on an enjoyable season with an unprecedented number of games played.
Kotru A, 15, bowled
Bhavsan, 20, bowled, 1 catch
*Ayub, 17, caught, 4 overs, 0 mdns, 18 runs, 0 wkts
Hashimi, 2, LBW
Khan Mahmud, 11, caught, 5 overs, 1 mdn, 16 runs, 4 wkts, 1 catch
+1 Barrett, 20*, 1.3 overs, 0 mdns, 3 runs, 2 wkts
Bhat, 18, LBW,
+2 Toke, 3*, 3 overs, 0 mdns, 23 runs, 1 wkt, 1 catch
Khan Waqas, DNB, 5 overs, 0 mdns, 18 runs, 0 wkts, 1 catch
Imtiaz, DNB, 5 overs, 0 mdns, 26 runs, 0 wkts, 1 catch
Khan Maihwand, DNB, 4 overs, 0 mdns, 31 runs, 0 wkts, 1 catch
MCC, 139 -6 in 31.2 overs, beat Breakaways, 137 – 10 in 27.3 overs by 4 wickets
MCC MOM:  Khan Mahmud