Fürstens frolick in the Tegernsee
Another warm, yet slightly humid Saturday morning, I stood upon my balcony, cappuccino in hand as I heard an unfamiliar sound. A white hybrid Porsche Cayenne came rolling into my drive, JD, 20 minutes earlier than expected. He has been waiting for Cameron, who had decided the 9am meet time was the time he would get out of bed.
2 in our car, 5 in another to accommodate the late entries and 4 on the train, the MCC were on their way to Tegernsee.
1100 was the start time, so at 1125 we were still getting changed and filling in the team sheets.
Not quite sure who won the toss, but we went for a bowl. I have no scorecards Infront of me, dear reader, so most of this is going to be fabricated. It wouldn't matter anyway as in both our bowling innings, the opposition failed to finish their scorebook, in the first game they were all out in 19,.1 overs, however their scorebook says that only 7 batsmen batted and the game lasted 17.4 overs. Seems they just got bored of filling it in.
Regardless, I am sure those who took catches and got wickets will inevitably fill in Craig Barretts statistics complaint sheet in the near future.
Mucca and Cam bowled well. There was some cretin standing in as the wicketkeeper for the day who managed to drop one of their players on 4 and then miss a stumping chance when he was on 20. That player, who in true village fashion was wearing his tighty-whiteys on the outside of his trousers, then went on to hit 69 (löl) which basically took the game away from us.
There were some positive highlights. Joy continued to bring smiles to our faces by taking a ballet-esqe jumping catch over his right shoulder, Neeraj took his first wicket for the club, with a leggie that pitched outside leg and clipped the top of off (it really was a beauty) and Sandy managed to hold on to a catch this week!
They got 149, even though they stopped scoring at 17.4 overs. We then questioned the umpire about this and their #21, who was clearly suffering from short-man syndrome, proceeded to inform us that they had indeed finished scoring to the end of the innings, to whit we responded that we would accept their score at 17.4 overs.. he backtracked very quickly.
Our batting wasn't great. Some runs were scored, but not enough. Cam hit a glorious cut shot for 6 and Jacko hit a nice 6 too. That was about it.
We did not win.
We went out to field in the second game, knowing that we needed to bowl outside the off stump to their leg side sloggers as this would incapacitate them. We proceeded to bowl 11 balls on the stump's which meant they were 50/0 off 4.
We pulled it back a bit after that, JD the pick of the bowlers with 4-10 and Joy again taking a very very good catch at covers. Such bolwed well and kept them quiet and in tandem with JD we bowled 22 dots out of 25 balls which was very impressive and kept us in the game after the early onslaught.
At 121/7 in the 17th over the score could have once again ended up at around 150, until captain for the day Such decided to bring out his secret weapon, The Chairman.
After complaining all day that people just needed to 'slow down their bowling because the opposition don't know how to face slow bowling' Bowes proceeded to bowl a ball so slowly that the sun did a full rotation. By the time it came down, their batsman didn't know what to do and got bowled middle stump.
2 balls later (7 years in dog years) Bowes bowled another straight one, the batsman smashed it back to the bowler, who was already cowering and getting out of the way, stuck out a hand and managed to hold onto a fantastic caught and bowled. The next ball was even more amusing, as #21 continued suffering from short-man syndrome, refusing a clear single, before being run out at the bowlers end and spending the 10 minute innings break screaming at his team mates.
122 to win.
We didn't start well, Priyansh was out early, Mucca hit a 6 before running himself out, Sundeep got bowled, Cam hit a few lofty blows before being caught, Such and new boy Abhishek worked really hard to build a partnership, getting us within 30 of their score, but it was too late with Phil and JD perishing trying to slog.
Al in all, it wasn't a great day of cricket, but we were joined by Des Bradley who seemed to have a good day out and we then went down to the lake where we swam, drank beer and ate ice cream before heading back to Munich.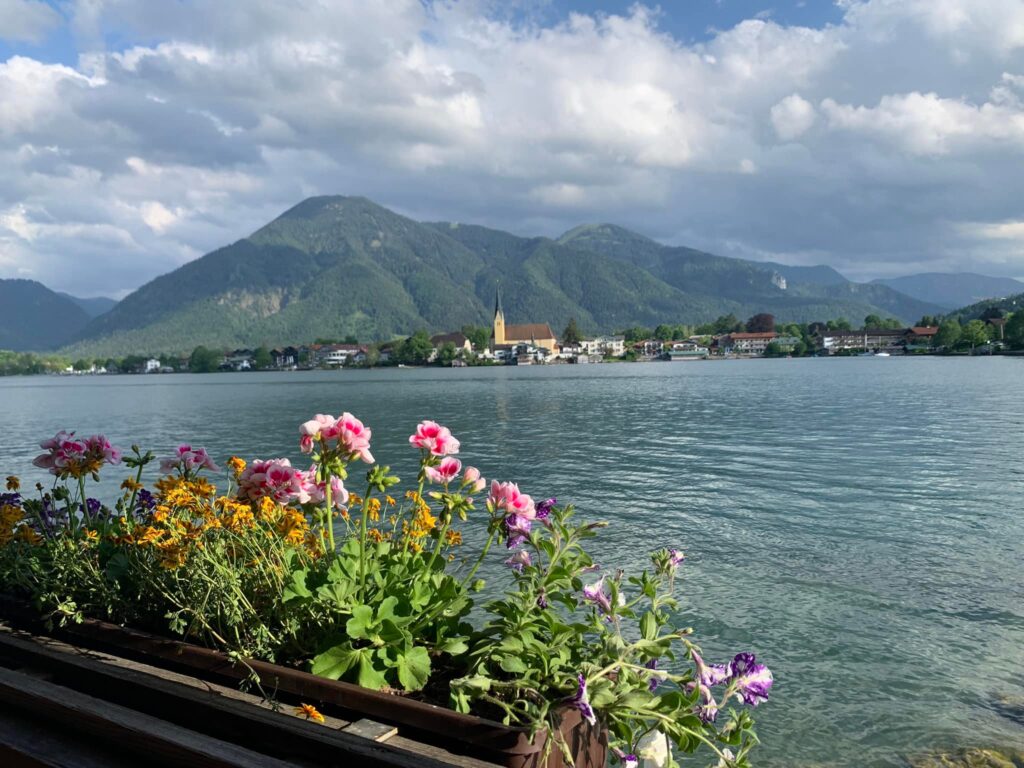 Next week we play our last T20s, knowing full well we cannot qualify and we thoroughly look forward to playing proper 40 over cricket very soon.
JP Toes