Following the demise of match reporting, deemed so vital to the growth of the organisation, it seems only fitting that we finally publish one following the successful organisation of a social fixture.
'Twas a glorious Saturday morning at the Hirschanger, upon which the sun beat its rays upon luscious green grasses where two of Munich's oldest sporting (real sports) establishments met to do battle.
Before you read the remainder of this report it is worth noting that MCC are, apparently, the cricket team. The Roos, a group of uncouth, football playing Antipodeans deemed to have little to no cricketing ability. They also had a German chap called Eddie.
Winning the toss, captain for the day Craig, made the rather ludicrous assumption that our opposition, bolstered by the return of former Test legend, Rick McCosker, would not be able to hold their own for 30 overs and elected to bat first.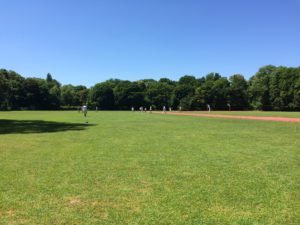 Figure 1 – The Hirschanger in all its splendour and glory with cricketers in whites!
Opening the batting were Messrs. Altmann and Bowes, the latter who upon seeing one ball bowled by Roo's veteran Julian during the warm up, decided that wearing a helmet would greatly benefit his own wellbeing. A strong opening partnership consisting of 1's, 2's and even a 3 brought the MCC to 50/0 at 10 overs, before Rick McCosker was invited to thrown down a few meat pies and had Bowes caught at deep cover for 16. At 55/1 MCC were looking to build, however we had better ideas. M. Carr fell for a 3-ball duck, before Altmann holed out to Eddie, taking a catch in his first ever game of cricket, again, off M. McCosker for a well battled 37. There was a short interlude whilst the entire team piled on Eddie!
In went M. Barrett, who played the most sumptuous of cover drives, that would have put Ian Bell to shame. It really was glorious. He then edged a horrific wide one to the keeper a few balls later and went from looking like a true cricketer, to being just about village. M. Khan, Mai., played 4 fantastic cricket shots, scored a single before also losing his wicket, for a quick fire 17.
M. Kantor struck the MCC shot of the day, a mow to cow corner off McCosker for 6, and was holding steady, pumping runs and making up for M. Khanna, who decided that he didn't like the shorter form of the game and in protest finished with 3* off 26 deliveries.
MCC finished with 127 from their 30 overs. Worth noting that the innings lasted 2 hours and 8 minutes – a solid 14.5 overs per hour.
Teas, provided by M. Barrett were very good. Bread rolls, cakes and I believe there was a curry provided by M. Carr.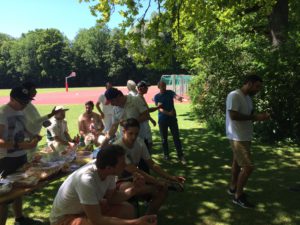 Figure 2 – MCC and Munich Roos players enjoying their teas
Roos then came out to bat and what happened next nobody could believe. Their opener Jarrett, who hadn't played for over 3 years took us to the cleaners. There were a few dropped catches (namely 3 from your truly). I don't remember all the wickets, due to our half time frivolities. Wickets were taken by M. Cross (beautiful outswinger taken at 1st slip by M. Barrett), M. Bowes took a wicket (stumped), M. Carr appealed rather loudly for one that struck the batsman 9 foot outside his crease, however umpire Joel decided it would have hit the stumps and claimed him a wicket. At the other end Jarrett was in his own world and reached 70 before being bowled by M. Sandhu, a rank full toss that should have been hit into the Chinese Tower.
The Roos snuck over the line in the end and finished with 128/7 off 24 overs.
We finished the evening having drunk 6 crates of beer and took a wander down by the Isar where M. McCosker was found feeding the local swimmers with left over pieces of ham and chicken, before making our way to the Chinese Tower for a last beer.
A wonderful social occasion which we shall be repeating for years to come! Thanks to Jules, Hazza and Craig for the organisation!
Author: Phil Bowes