MCC-2 v Neuperlach Kings-II
Munich, 23rd April 2023
Match 1
After a long wait and having got two cancelled fixtures, MCC 2s are at home to face Serendip (Neuperlach Kings 2s). The rain gods look like giving Dave and his 2s team a clear pass for today to have a start to their season. Although not as sunny as Saturday, the temperature is well above 13 Degrees Celsius – looks like a perfect day for cricket.
Dave wins the toss and elects to bowl first. Looking at the selection pool at his disposal, he definitely had difficulty in picking his 11! Rahul gets a call in for his debut with MCC in his first season. Priyansh has the new ball in his hands to deliver the first over. He starts with a really tight line and length to cramp the batsmen for room. Sandy gets to share the new ball with Priyansh. He gives MCC 2s the perfect start that they deserved. Wicket on his 4th delivery of the over, stuck in line and hitting stumps – LBW Out! After the fall of their first wicket NPK2s were held to a really low run rate by Priyansh and Sandy. Sandy has to consider changing his shoes while playing on Flicx, as he fell down on the follow-through and gave us all something to worry about. But he was quickly back on his feet and bowled another over to finish his spell with 3-0-9-1. The bowling changes by Dave did the trick to unsettle the partnership that was building.
Manish from one end took over duties from Priyansh and Joy from the other end took over from Sandy. In the 8th over, the dangerous Ali Lodhi tries to go for a big shot and gets caught at mid-on by Priyansh on Joy's bowling. The set batsman Suleiman was hitting some boundaries and in the 10th over, with an excellent field placing by having a fly slip (thanks to Captain), he gives a catch to Nishant on Joy's bowling. Score is now at 50/3 in 11 overs. Amol takes over bowling duties from Manish from one end and straight away shows his skills with the ball – bowls the batsman out by completely squaring him. Score is now at 56/4. Joy continues his spell and gets another break-through by bowling the batsman out with a slow yorker. Score is now at 69/5. Steve takes over bowling duties from Joy. A strong fielding display from Dave and Amol gets MCC another wicket in the form of a Run out. Amol keeps his momentum going and gets another wicket, squares the batsman again and gets him bowled. Abhishek's superb keeping behind the wickets kept the batsmen on their toes. By the end of 16 Overs MCC 2s have restricted opponents to a score of 76/7. Another one bites to dust in the 18th over and another one, both in the form of Run outs. Joy comes back to finish off his spell and the last over of MCC 2s bowling. He delivers what he was asked for, another wicket and the opponents are wrapped for 94/10 in 19.3. Joy has left with a stats of 3.3-0-18-4.
Some confusions happened, as the opponents were trying to sneak in an extra player to bat. Thanks to Simrat's good eyes, he raises the issue to the umpire and there was some confusion in the end. But the no:12's runs were struck off the score-card. Back to normality and the game continues.
MCC 2s send in Joy and Sandy to open their innings. Opponent side's bowlers started with a wide and that just set the tone for their bowling. The first over goes for 11 runs and MCC 2s are on to a great start to the chase. Unfortunately Sandy gets caught out while trying to attempt a pull shot. Nishant walks in to the crease and steadies the MCC2s ship along with Joy. Runs were coming (thanks to extras) and MCC 2s kept a run rate of 8 per over. Joy and Nishant were steadying the ship and unfortunately Nishant gets caught by the bowler and leaves after making 11 runs. Abhishek walks in to partner Joy. It looked like Abhishek walked in with some confidence. He was in no mood to take the match to the last overs. After some great shots Abhishek makes 26 in just 17 balls and Joy stayed not out with 28 and grabs the player of the match for his 4 wickets and 28 N.o.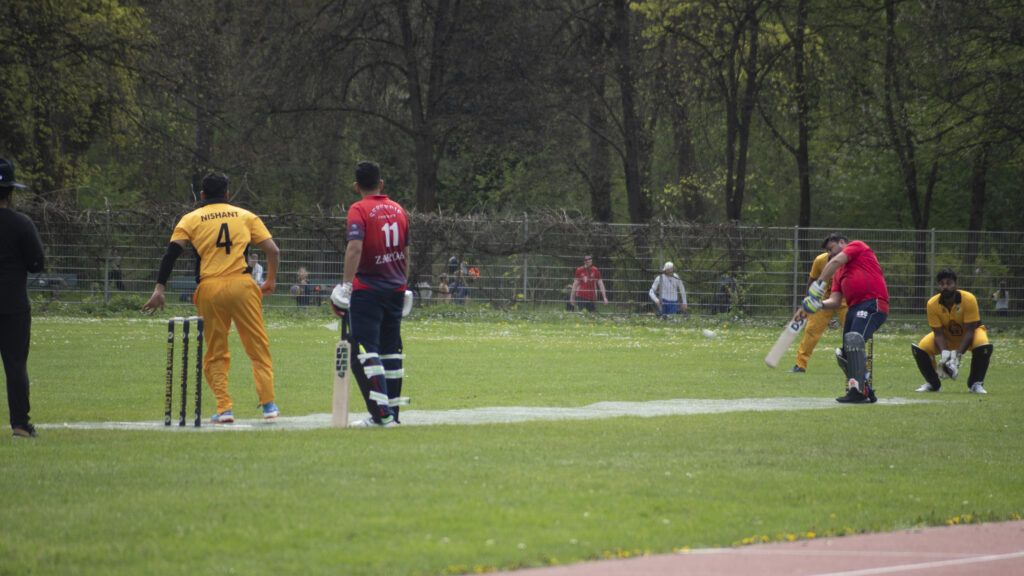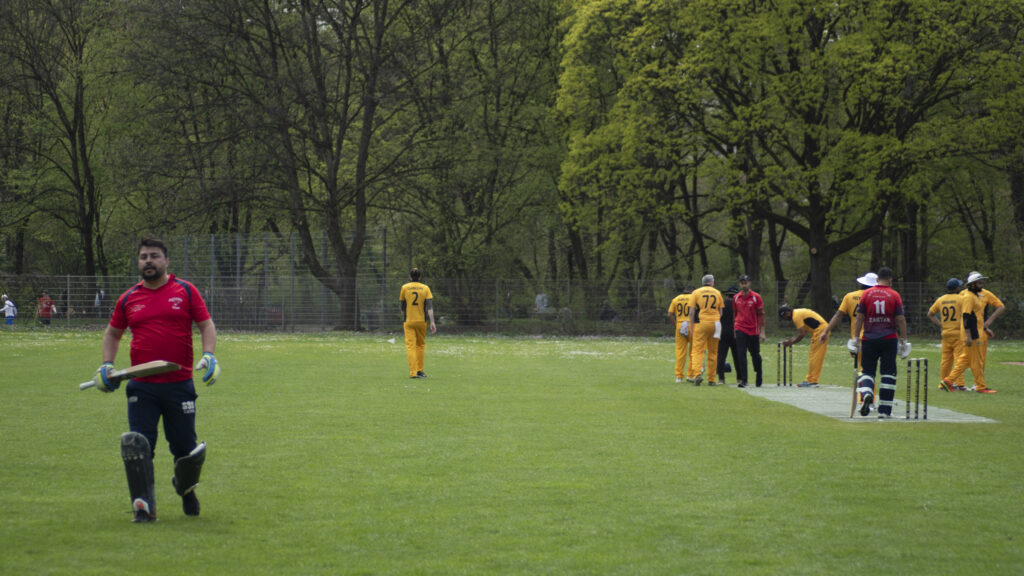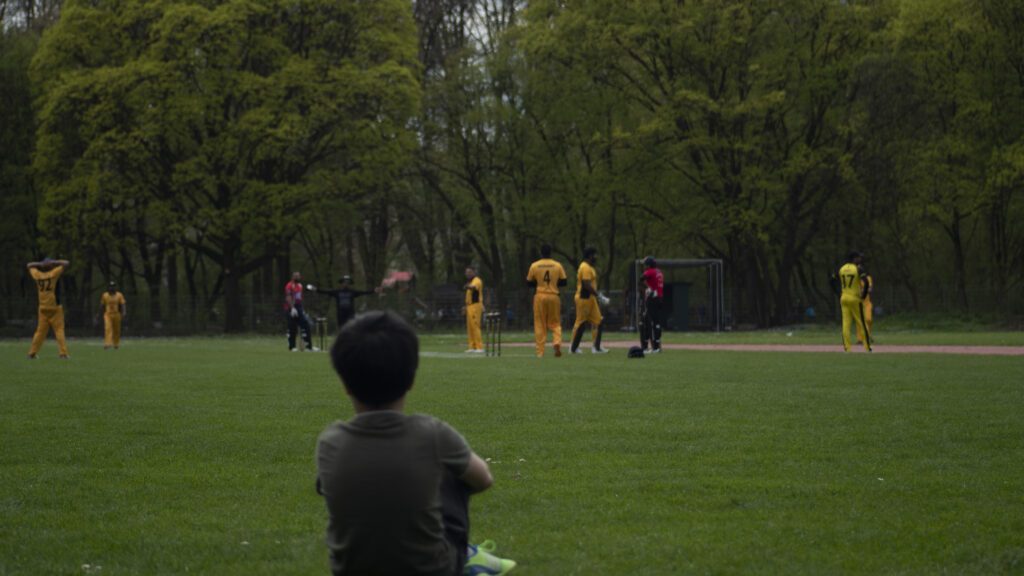 MCC 2s have registered a win after a long time. Everyone is pumped to keep going.
Match 2
Skipper Dave lost the toss and the opposition chose to bat first.
MCC Bowlers started where they had left off in the previous game. Priyansh gets a First Ball wicket – that too bowled. Score 0/1 in 0.1. What a dream start for MCC 2s. Steve shares the new ball in a tactical decision by the Skipper to give opposition some surprise element. As the opposition was cruising building a good partnership, Amol and Nishant were given the bowling duties. Nishant gives the much needed break-through by taking the wicket of Zaryab, who was looking dangerous on 31 runs. Nishant bowled him on a slow ball (some jealous people said it was a no-ball, but our umpire was happy to give it out). In his next over Nishant takes one more wicket and sends Suleiman who was building the opposition innings. Amol cannot be kept out of action for long. He joins in the action by taking the important wicket of the opposition skipper – bowled. Sandy takes over the bowling duties from Nishant and straight away takes a wicket. A catch that was made to look simple by Amol. Score is now 86/5 in 15 overs. Adam takes over bowling duties from Amol and Joy from Sandy. A great co-ordination between Joy and Steve gets MCC 2s a run out. 107/6. Adam was not in a mood to keep this going for long. He takes two wickets in his over, a bowled and an LBW. Manish comes in to finish off things and Steve gets a direct hit to get another wicket. MCC 2s restrict the opposition to 117/9 in 20 overs.
Joy and Sandy walks out to face the bowling. First ball wickets are kind of a norm in this match. MCC 2s lose Joy on the first ball of the innings. Walks in Manish to partner Sandy. Manish has set his tone right by sending the bowler for a couple of boundaries and some beautiful shots. Sandy almost became a spectator on the non-striker's end. The cameo of Manish with 20 runs came to an end at the score 34/2. Nishant has walked into the crease to save the MCC 2s innings. But on the other side Sandy tried for the similar pull shot and gets caught out. Abhishek looked like he was in the same mood as in the first game. A slow partnership started to build for MCC 2s. Survival was the key, both Nishant and Abhishek were talking to each other and kept rotating strike and kept the scoreboard ticking. Umpire makes a decision to penalise the opposition for the use of saliva for 5 runs. We take all those freebies. Thanks Ump. Slow but steady looks MCC innings with the partnership build by Nishant and Abhishek. MCC 2s are 81/3 in 13 overs. As the innings was steadily progressing, Abhishek falls – bowled on 19 from 22 balls. A great innings from Abhi. Skipper Dave makes an executive decision to send Priyansh up the order, looks like MCC 2s are again not in a mood to take the match to the last overs. As soon as Priyansh walks in Nishant shifts gears and goes after the bowlers. A couple of boundaries from Nishant and Priyansh gets MCC 2s really close to the target and then Nishant finishes it off by a beautiful six over the fences of Hirsch and claims his Player of the Match!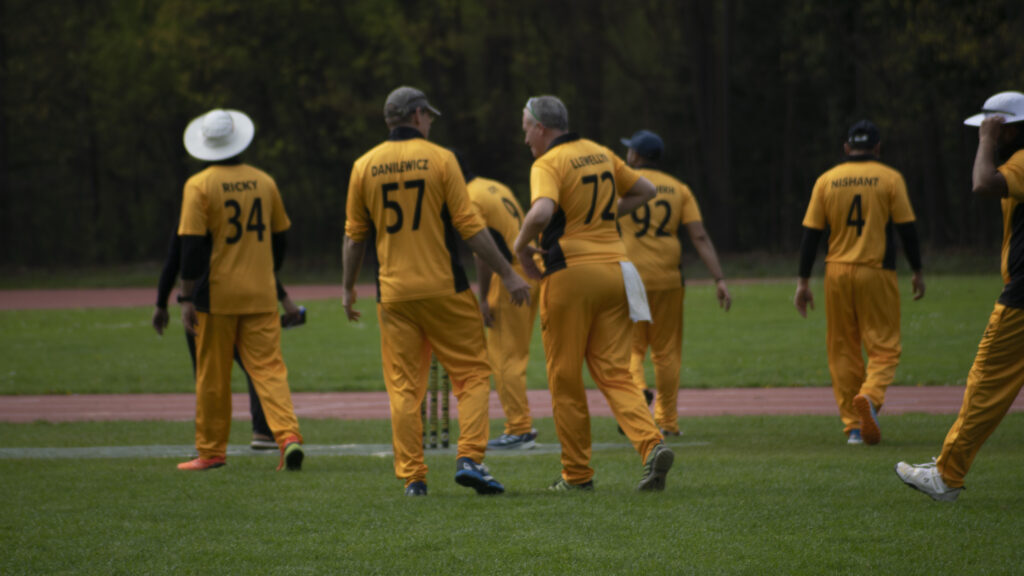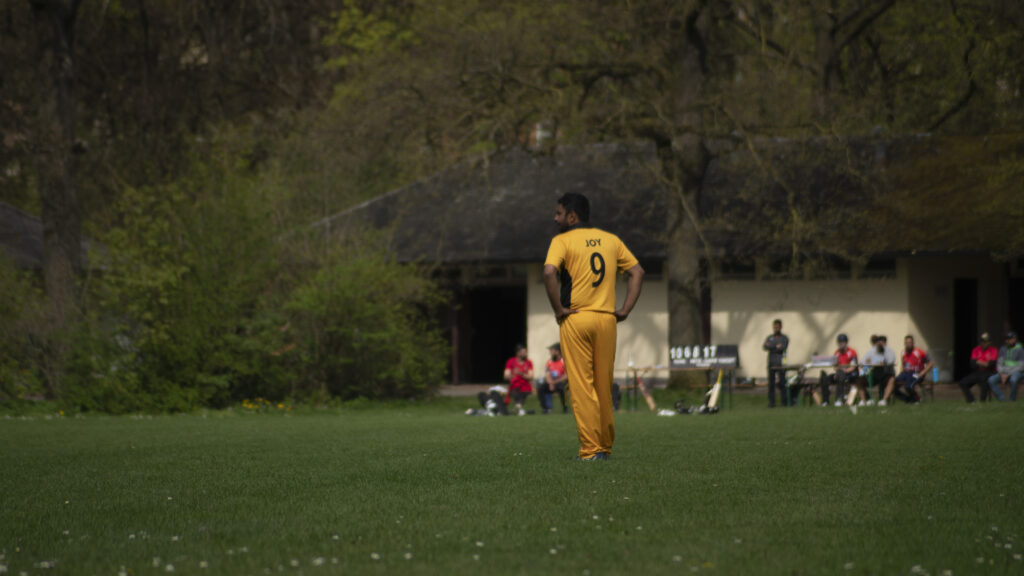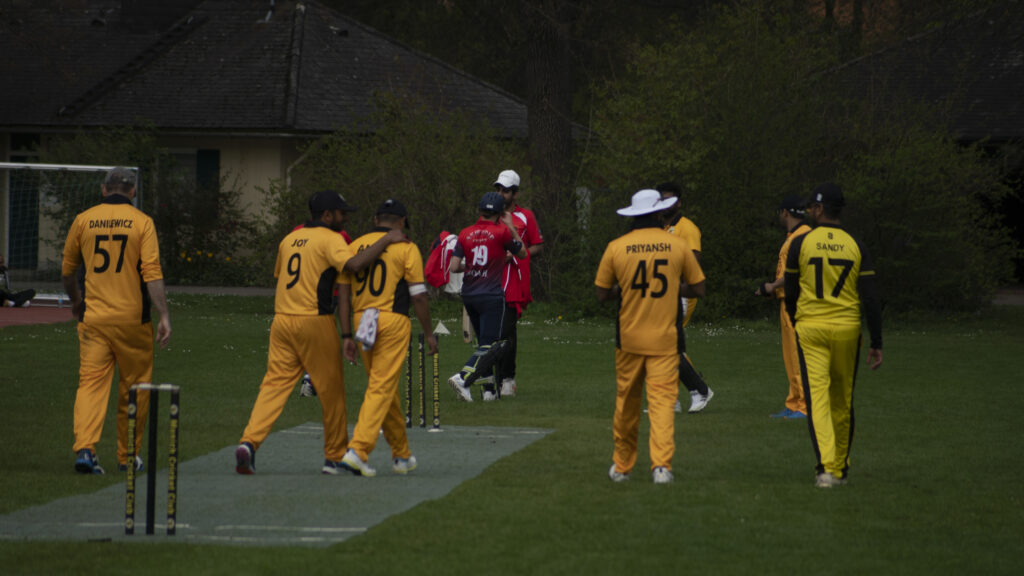 What a day! Two convincing wins for MCC 2s. Let's keep it going. Happiness and fun, that was really visible every where! See you guys next week for 40 overs start.
YOY