On this glorious sunny Saturday in Munich the first team came to continue the winning run. MCC won the toss and elected to bowl first on a slightly damp outfield. Waqas, just like Trent Boult in IPL, had his eyes on getting wickets in his first over….and he rightly did. Waqas got two wickets in his first over. Supported very well on the other end by Cameron Foskett, Waqas ended up taking 4 wickets in his 4 over and only going for 8 runs which included one six. Unfortunately Cam didn't get any wickets but ensured that he kept the pressure on for the first 8 over. Landshut had a little bit of a partnership in the middle and they managed to move from 9 runs for four wickets in 4.3 overs to 45 runs in 10 overs. A much needed breakthrough from Mucca (4 overs, 12 runs, 1 wicket) , and then quick wickets from Niraj (4 overs, 20 runs, 3 wicket) ensured that we bowled Landshut out for 66 in 18.1 overs. Jonty and Rudy both got a wicket as well. With the bat in hand, MCC wanted to continue their fine form. Jonty and Vishv started well but a unusual flix bounce caught Jonty off guard and he got out for 3. Vishv made sure he kept one end safe and kept the runs ticking as well and was very well supported bs Rudy and when Rudy got out MCC were 32 for 2 in 6 overs. With the help of a few extras (18) and some single digit contribution MCC got to the total in 15 overs. Waqas as MoM and a very solid 27 of 28 balls from Vishv were the most notable contributions.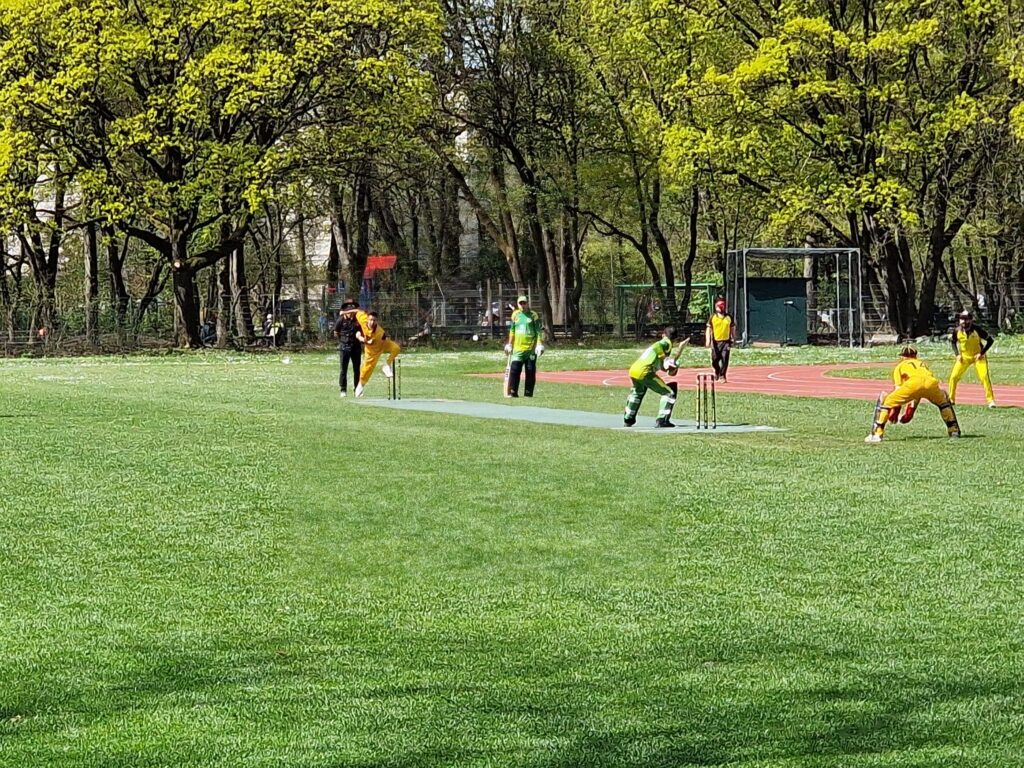 After 3 winds out of 3 MCC's confidence was high. MCC first won the toss for the second game, and elected to bat this time. MCC did not get as good a start this time around. Jonty and Vishv both perishing inside the first 3 overs. Mucca (14) and Rudy (17) stabilized while keeping the run rate high. Camroon Foskett with a great performance and measured defensive and aggressive strokes for a 42 ball 34 with one HUGE six! A little wobble towards the end meant that MCC were all out in 20 overs 105. With the ball in hand and hoping to repeat the heroics from first game Waqas looked dangerous and was supported well by Cam. Both opening bowlers getting 2 wickets each. At the end of first 10 overs Landshut were 48/4. Mucca with his timely intervention got two wickets to rock the middle order and the opposition were 73/7 after 16.1 over. The scene was set for MCC to make it 4 winds in a row! Unfortunately a few dropped catches meant MCC gave Landshut an in…In came Adil Khan, who did not have a good innings with the ball having gone for 30 runs in his three overs. He connected a fair few in the middle of his bat and in the blink of an eye took the game away from MCC. Adil ended with an unbeaten 28 off 10 balls incl three sixes and a four to take Landshut home in 18.2 overs.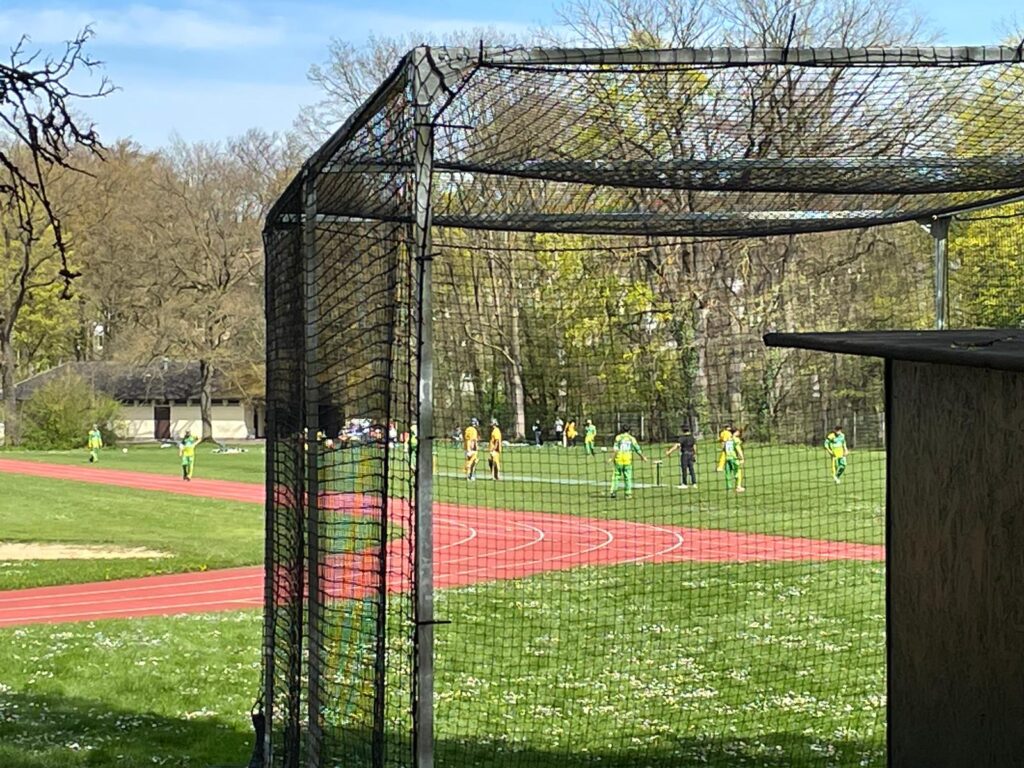 Next week will be a 50 over game….one of the first ones at MCC!
Such "is life" Desai