With two of the regular 1st team players (Wembo and fellow Aussie Billy) on a UNESCO sightseeing tour, MCC Fürsten showed the depth of their squad by welcoming Hazza and George to the team. For George, it was his first team debut after playing for the club for 10 years. For Hazza, it was his first time playing the same team twice…aka the normal BCV T20 league. Both the "debutants" were presented their caps by Club Chairman in his truly unique style.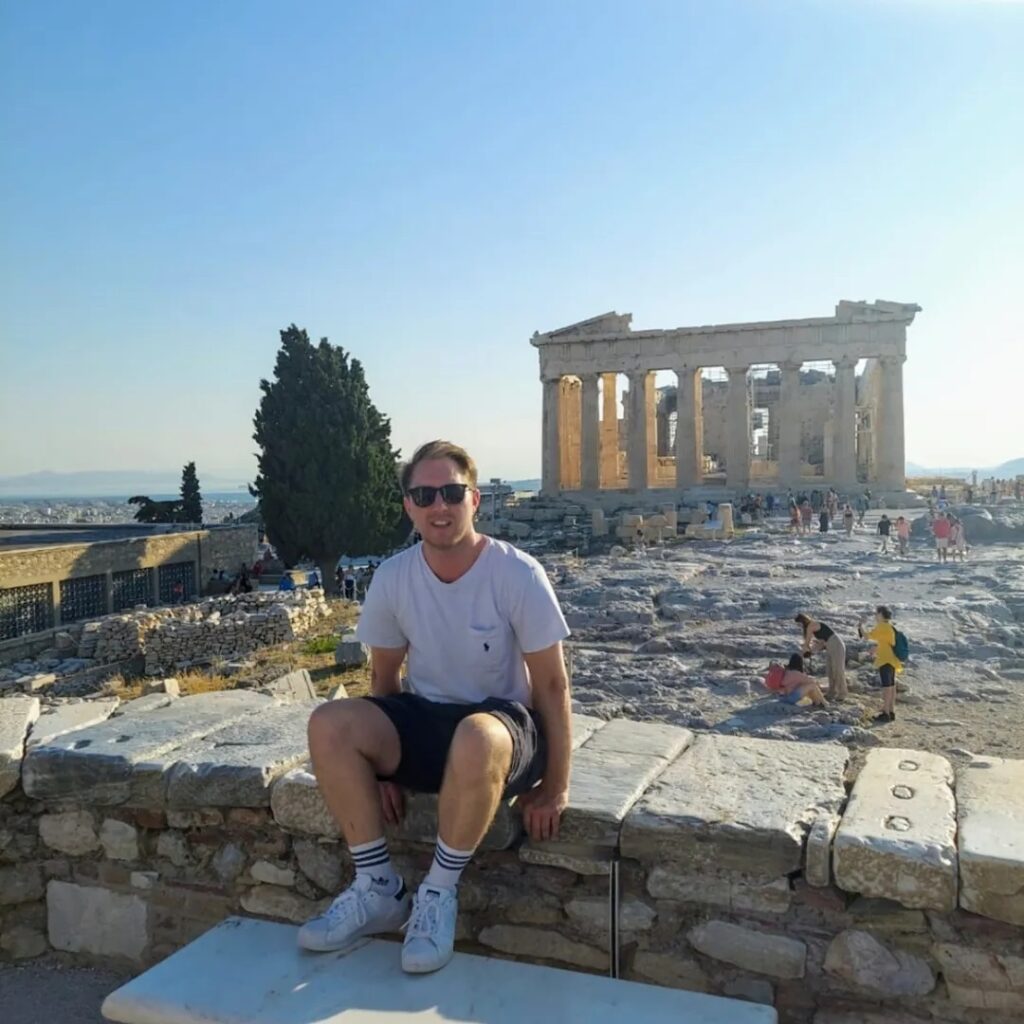 This week's opponents were a familiar foe in DJK Würmtal, who we played 5 week ago in a friendly MCC v DJK Würmtal (F) – Munich Cricket Club. Captain Oldman being the good "tosser" that he is, lost the toss for once (first time in 7 games) but to his surprise Würmtal decided to bat on a dreary cloudy day with the outfield still a little damp. After the completion of administrative duties by umpire, MCC started the game in good spirit looking to keep up the 100% win record. Due to the damp nature of the ground and pitch our opening bowlers bowled within their limit but soon after the start of the game these 3 words (Waqas, inswing, bowled) which is becoming a very regular theme happened. Shivam who was trusted with the new cherry from the other end didn't disappoint either.
Würmtal stabilized a little while continuing to up the run rate until Hazza snaffled one at point off Waqas's bowling. After a short rain interruption where the umpire was very keen for us not to go back on field for 15 minutes, Captain Oldman trusted Craig to maintain pressure. Craig did exactly that and took 4 for 20 in his 3 overs. Outstanding performance given the condition of the so called "top quality" cricket ball! A second rain interruption meant that both teams lost 6 overs each. T14 it is! Hazza was back in action swallowing another catch and a pinpoint throw to force a run out…not bad for his first game in 2 year. Shivam, Mucca and Suchit taking a wicket each to bowl Würmtal out for 80 in 13.4 overs.
After a quick turnaround, the reliable partnership of V Bhatia and J Altman started things off in an attacking manner. 13 runs coming of the first over. After the fall of the opening pair Mucca (22) and Suchit (10) continued to score at run a ball. A rush of blood saw them two fall in quick succession leaving the rest to get 19 of 23 deliveries with 6 wickets in hand. In comes the Club Chairman with the weight of keeping the 100%-win record for Fürsten on his shoulder. In a true act of playing for the team and not his average Phil sacrificed his wicket (out for the first time this year). His quick fire 14 ensured that a win for MCC was pretty much guaranteed. Hazza and Kunal ensured that we got the 1 needed of the last over without any drama.
Notable performances:
C Barrett – 4 for 20 off 3 overs
Waqas - 2 for 8 off 3 overs
Mucca – 22
Extras - 17!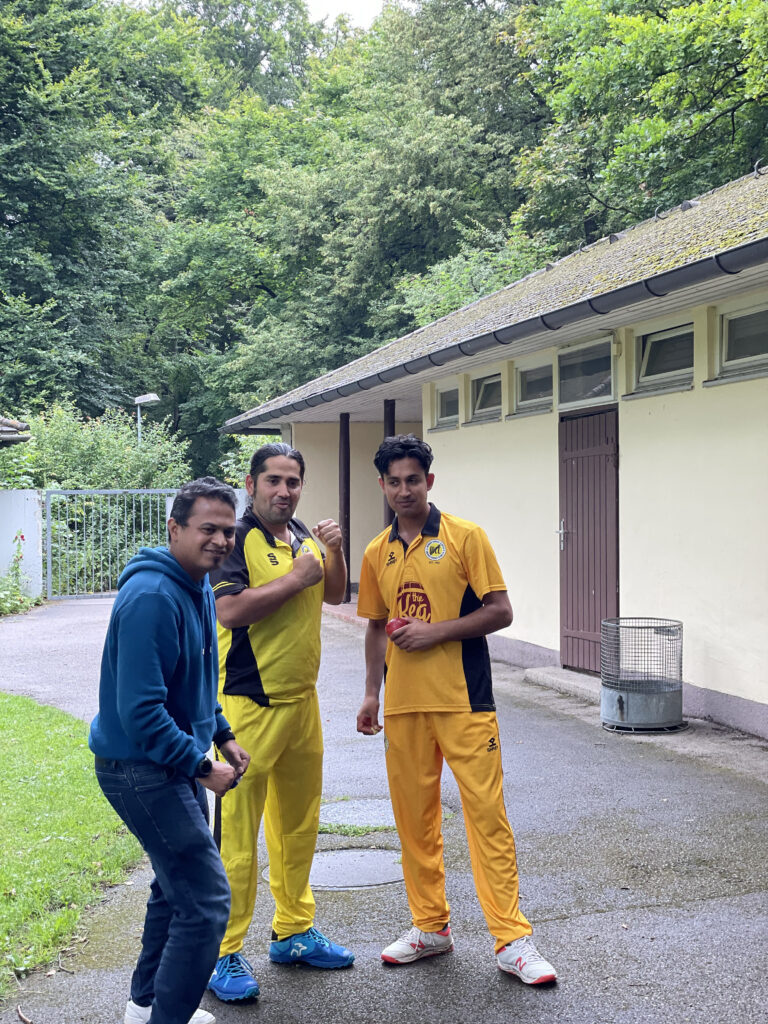 In contrast to the trusted Norwegian weather app suggesting that it was going to be a wash out in the afternoon, the second game started on time. Oldman tosser doing fine again and winning the toss and electing to bat. Much to the amazement and annoyance of an injured spectator. Jonty and Vishv started off in the typical fashion. After a blistering 12 ball 15, Jonty was bowled by one of the deliveries of the day that just swung away and dislodged a bail. Vishv and Such then continued to nudge around and score at a healthy run rate.
Vishv surprised his teammate by hitting a boundary…. needless to say the crowd and Vishv both in total disbelief and the team mates showed their support by hacking Vishv! When Vishv got out for 27 in the 9th over the score was 65. Such (32) and Mucca (17) keep the run rate high and took the score to over 100 before the start of the 15th over. Such managed to tweak his hamstring while sauntering for a single. Despite being on one leg Such smoked a lofted cover drive over the fence and soon after perished trying to play a late cut. A little mini collapse meant that MCC went from 106 for 2 to 115 for 6. A matured batting performance from Hazza and a few lofted shots from Waqas meant that MCC Fürsten ended up with 127 on 20 overs.
MCC Fürsten looking confident in defending their total, started with Waqas and Shivam again. On this occasion it was Shivam getting the first break- an absolute peach of an outswing to get rid of the other opening batsman. A perfect top of off stump delivery that a certain G. McGrath would've been proud of! Next over the deva ju of (Waqas, inswing, bowled) happened twice and an LBW to cap off a triple wicket maiden. Waqas finished 3 for 11 off 4 overs.
The skipper then trusted the hero from the first game, Phil, after a few extras to get into the rhythm he bowled well but unfortunately did not get a wicket. Mucca, Jonty and Craig bowled well in tandem keeping the pressure on Würmtal. Jonty being the only MCC bowler of the day not to bowl a wide or a no ball. The highlight of the second innings was George coming on to bowl the last over and taking his first ever MCC Fürsten's wicket and accompanied by athletic performance in the field including a run out.
Waqas - 3 for 11 off 4 overs
Shivam – 1 for 13 off 3 overs
Such – 32
Vishv - 27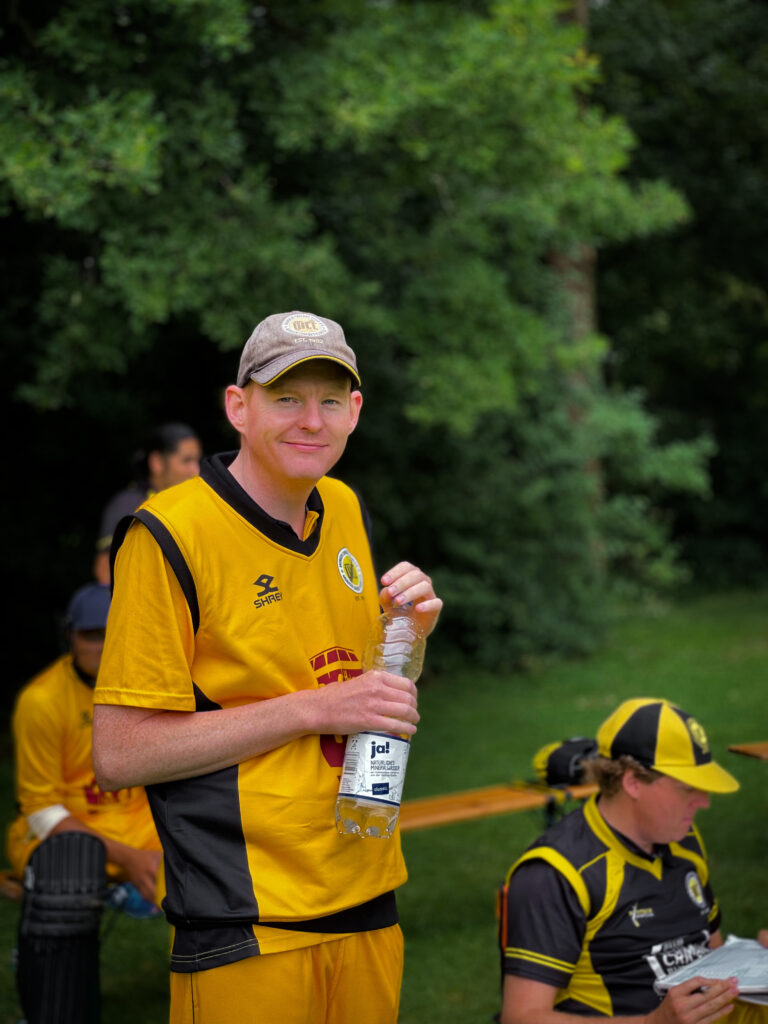 The highlight of the second innings was George coming on to bowl the last over and taking his first ever MCC Fürsten's wicket and accompanied by athletic performance in the field including a run out.
This was also a weekend when MCC welcome some overseas supporters, a Brother and Sister from Botswana. While on a lovely walk in the English Garden they popped in to say "hi" and watch us play. The lovely Batswana (fun fact – people from Botswana are called Batswana) had some very valid questions:
*If the umpire cannot see the ball because the bowler is in his way after, are the allowed to call it a wide ball (even though the ball went over the stump) – NOPE, NOT IN CRICKET RULES.
*If the fielder is moving while bowler is in his run up to deliver and the batsman is bowled, can the umpire call it a NO ball – especially when the opponents were given 3 warning for the same – NOPE IT'S A DEAD BALL AND THE UMPIRE SHOULD CALL IT BEFORE ITS BOWLED AND NOT WHEN THE BATSMAN IS HALFWAY BACK TO THE PAVILION.
*If the game is stopped for rain, should you not wait for the rain to completely stop before restarting – YES, AS PER THE RULES OF ICC.
The lovely Batswana supporters had some other questions as well like: *why the umpire was missing for the start of the 2nd game, why there was no deduction in over when the 2nd rain delay happened etc etc… we just smiled and replied….WELCOME TO GERMANY 😊
After the match the Chairman still gloating from his first game heroics and a pass out ensured that everyone that stayed back was given plenty of food and drink.
A special mention to Amol for being our prime cheerleader, cameraman and photographer. Thank you also to JD, Hari, Des and obviously the Batswana friends !
* MCC does not take any responsibilities for the questions from our supporters! We just love rules!
Samit Patel