With storm forecast for Saturday, the drama had begun on Friday evening with couple last minute dropouts. Jonty being the resourceful Vice Chairman he is, managed to get not 11 but 12 players on the field.
The Saturday morning saw both teams come to the HIrch for a surprisingly Sunny day and a good game for cricket. As last week, the opposition seemed to be taking the game much more seriously with warm up exercises, while we were getting our team kit for the season.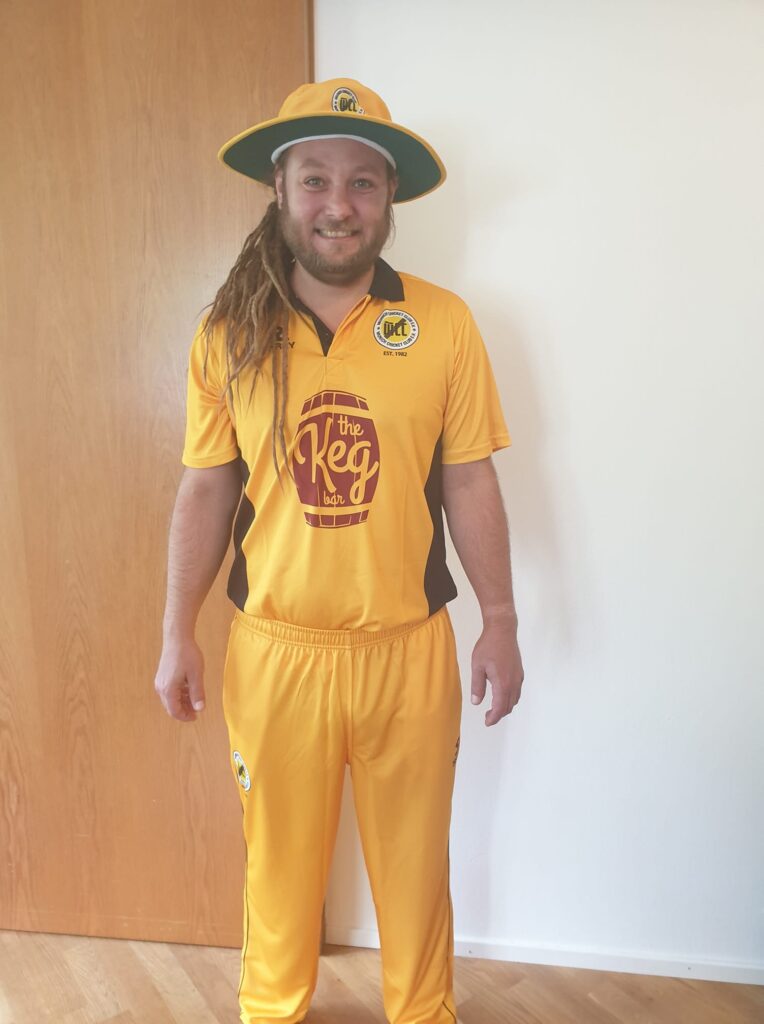 The Flickx was setup and the skipper (and a no good tosser) lost the toss and were made to field. Vishv coming back from his operation delegated his keeper duties with the excuse of "recovery" only to open the bowling! Vishv and Mucca started the proceedings, with much more discipline that what I have seen so far. The opening batsman took after Vishv a bit, but the resistance was quickly brought down by Mucca, and Vishv followed up in short order. This slowed down the opponent's scoring rate, along with some more disciplined bowling from other bowlers, with 2 wickets by Adam and 1 each from Suchit and Sai. The extras were only a measly 12 runs (has to be a record). Some good fielding with catches by a couple each by Simrat and Mucca, and a catch by Amol. Also only one dropped catch by the skipper. There were a couple runouts too with one particularly village style one.
All the good work on field saw the opponents limited to 97 off the 30overs agreed limit.
Other highlights during the innings:

1. A triple attempt run out for to bring about a team hat-trick
https://www.facebook.com/100000181599242/videos/4694611763888164/

2. Adam getting his first wicket for the club
With the forecast of a storm still looming, there was a shorter than usual innings break, with Jonty and Vinny opening the batting. The innings started off with some defensive batting, but the generous extras kept the run rate comfortable. Eventually Vinny tried to clear the boundary only to get his stumps rattled. Jonty, missing his opening partner, swiftly followed back to the pavilion. In traditional MCC fashion there were few quick wickets closing in on a batting collapse with Simrat, Charan, and Dave getting out with single digit scores, however Suchit (23*) and Sai stabilized the ship to bring the team within 10 runs of the target before Sai lost his wicket. Suchit playing out the game with the highest scorer of the game "Wides" getting the winning runs.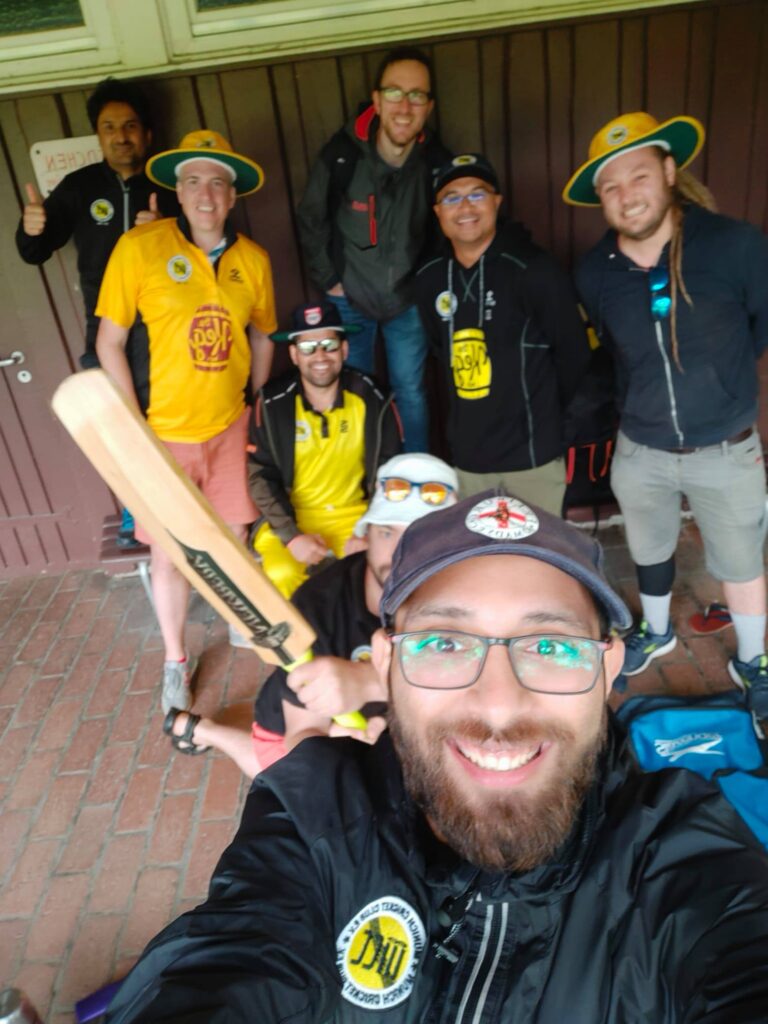 Player of Match – Suchit Desai
Vinny