It was a day of protests; locals protesting against the corona-measures by occupying Odeonsplatz, our players protesting against the protests against the corona measures by arriving late to the Hirsch, and so on and on and on. When I arrived to the ground, Aalen players were already there and quite motivated. We started the beautiful morning with hellos and welcomes and started with the ground preparations.
The captains JD and Abhijit walked to the flicx for the toss, with JD protesting against our players' protests against the protests against the corona measures, by losing the toss dutifully. Aalen elected to field first after the captain ran back to their team to ask whether they should bat or bowl in protest against JD's protests against his players' protests against the protests against the corona measures. Meanwhile, the MCC guys in whites were showing off with some stretching exercises like never before and never minding the protests around.
MCC's playing eleven consisted on Vishv, Varun, Sundeep, Mucca, JD, Zeeshan, Wembo, David, Owen, Jonty and Mishra, with JD's random app acting as the 12th man. Me and Varun were chosen as the prodigal sons by the app and on we went in.
We got us off to a slow start until I broke my bat while trying to smash one to the protesters. I asked for a new bat, which brought change in fortunes…er for the bowler, who flixed me the very next ball. Herr Altmann walked in, looked steady and walked out, spooning one to Aalen's keeper. Jonty was not happy with his duck and contemplated protesting by walking off for a fag. Varun and Mishi gave MCC the partnership stand that was required until drinks break. Both playing some extra ordinary shots and displaying class.
The scoreboard was going well till the drinks break with 79 runs on board and 2 down. Soon after drinks, Varun was run out with bad calling between the two and costing us a crucial wicket. Our top batsman scoring a phenomenal 43. Soon Mishra was also run out and gone for a quick 34 runs and amazing innings. After the steady partnership we again had 2 early wickets of JD and Owen bowled for 8 and 7 each. After some quick fall of wickets we again had some good display of batting from Sundeep and Wembo scoring 27 and 23* respectively to take the score board to a final score of 175.
Moment of our innings came when Pravin from Aalen bowled Sundeep, Vishv, Mucca(protesting) and Dave LL on the last 3 balls, a well deserved hat-trick on an otherwise hard day for the fielding side.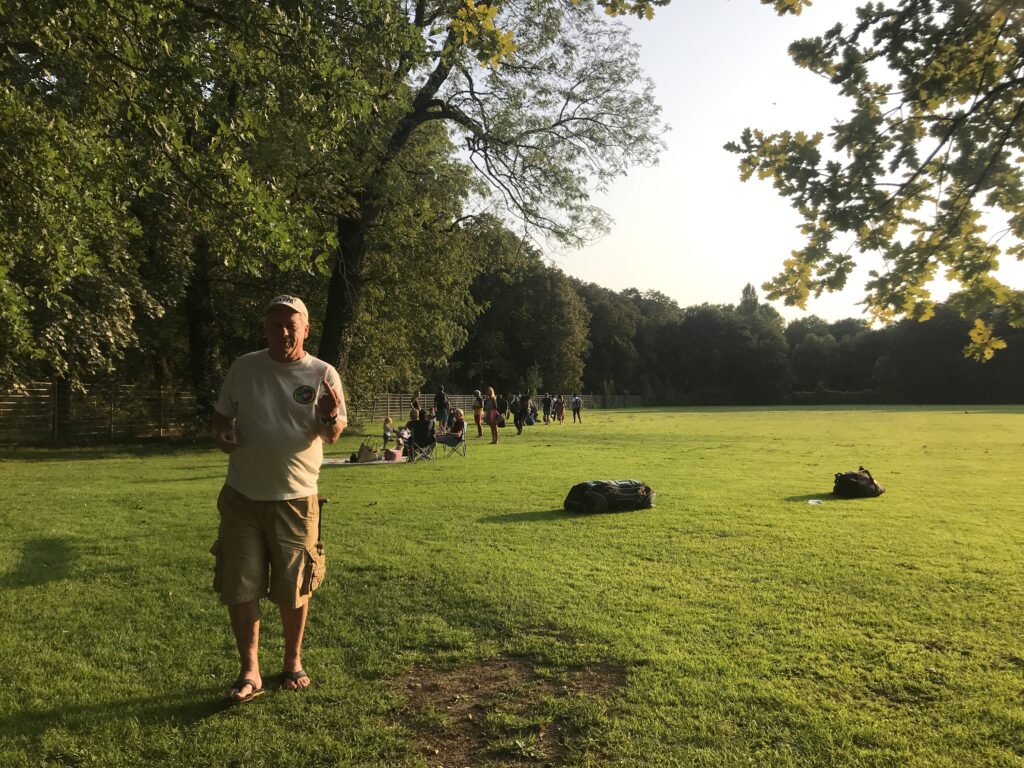 Lunch break and the teams relaxed to get ready for the 2nd innings. We had a decent crowd gathered by the time with friendly appearances from Ankit, Such, Dr. S and others. David LL started with the new ball with some of his amazing slow and tricky ones to play (I'll let him off the hook and not mention the wides, lest we should want more protests) and on the other hand Mucca bowled some good line and pace picking up 2 early wickets for MCC.
The skipper trusting the spinning conditions, gave the bowl to Zeeshan and Owen. Keeping the skip's trust both managed bowl some good overs each picking 2 and 4 wickets. Then came in Jonty with his difficult to play deliveries and picked up 2 good wickets and Wembo to finish the 11th wicket. The whole team was done quite early and well before time to restrict Aalen for just 87 runs. MCC won the game when Owen deciphered the opposition's scorebook, ensuring an easy victory on the day. Big shout to our friends from Aalen, who are always a pleasure to have around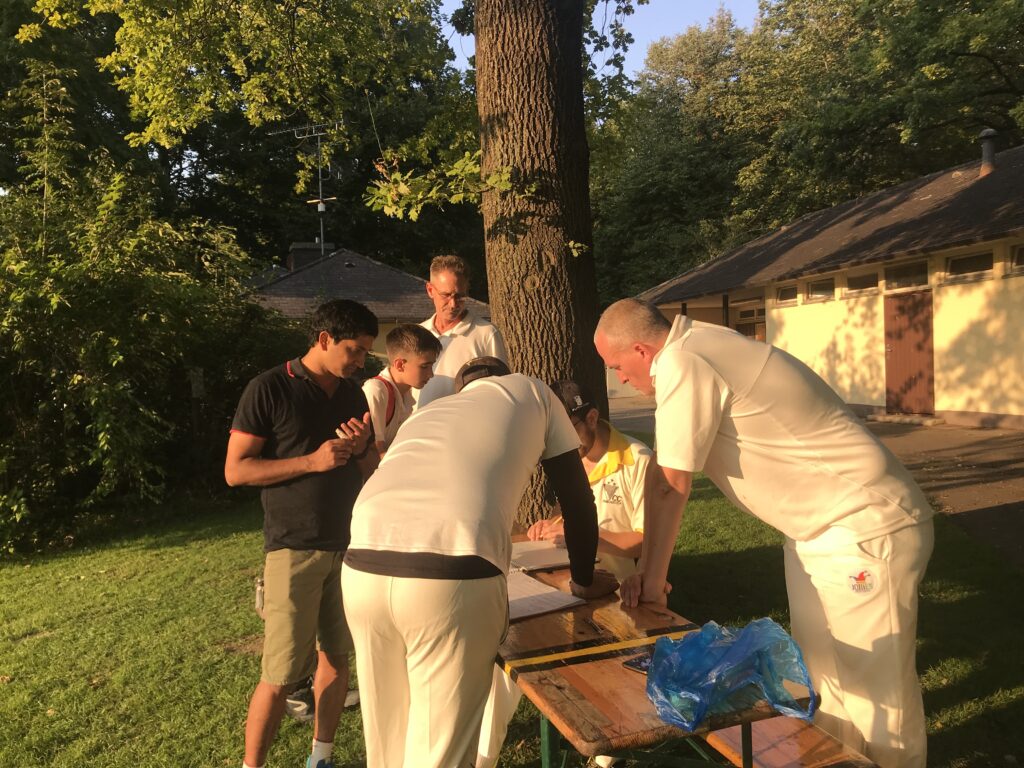 MCC claw back a victory leaving the all-time historical standing 1:1 versus Aalen CC
Cheers,
ZEE