Maybe absence does make the heart grow fonder. But what makes it grow even fonder is an obscene comparison. Naturally, then, after several months of watching the replays of the re-runs of the highlights of a few simulated cricket games on Facebook, your author was very much looking forward to the resumption of honest-to-goodness post-match beers; and not scoring runs and dropping sitters leading up to that.
Cricket finally returned to our beloved Hirsch after our Chairman, Sexi Mäxi, argued and escalated the issue of ground contract up the hierarchy and got us access on Saturdays for some pwopah nawty cricket. This incident, for future references, will be named as the famous battle of Hirsch, 2020.
My copywriting colleague, Ms. Wendi-Meg, worked tirelessly the Friday before, donning a lawn mower, a roller and our darling Flicx spare tiles. While the rest of the members displayed majestic abilities to cover drive and getting bowled within a span of 2 balls during the nets, Ms. Wendi-Meg toiled on like a true hero, a hero we don't deserve; but a hero we all need!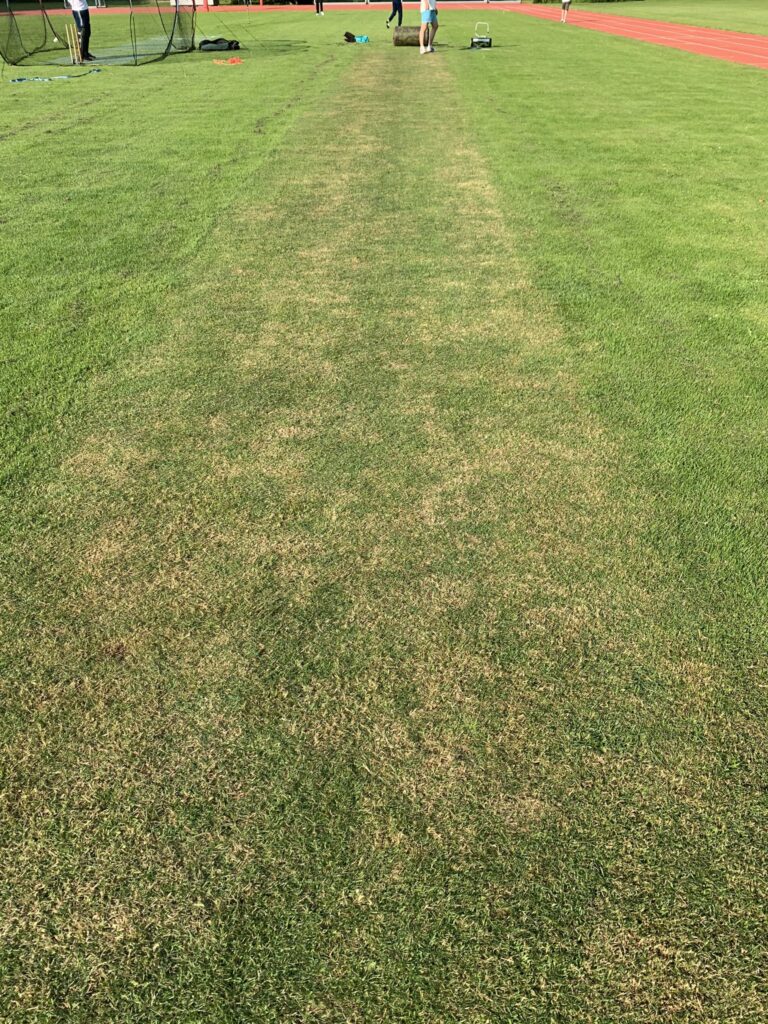 Our players were divided into MCC Black (captain O. Davies) and MCC Gold (captain J. Deverill). Gold won the toss and elected to bat first. A highly uneventful innings featuring a batting masterclass from M. Höck (52*), a fielding masterclass from D. Llewellyn and an imposing 49 from P. Bowes. He got run out while trying to sneak a single after having played the ball to the slip fielder on spin bowling. Gold managed a meagre 171 all out in 39.5 overs, an absolute joke in the modern age of slam whack ball games.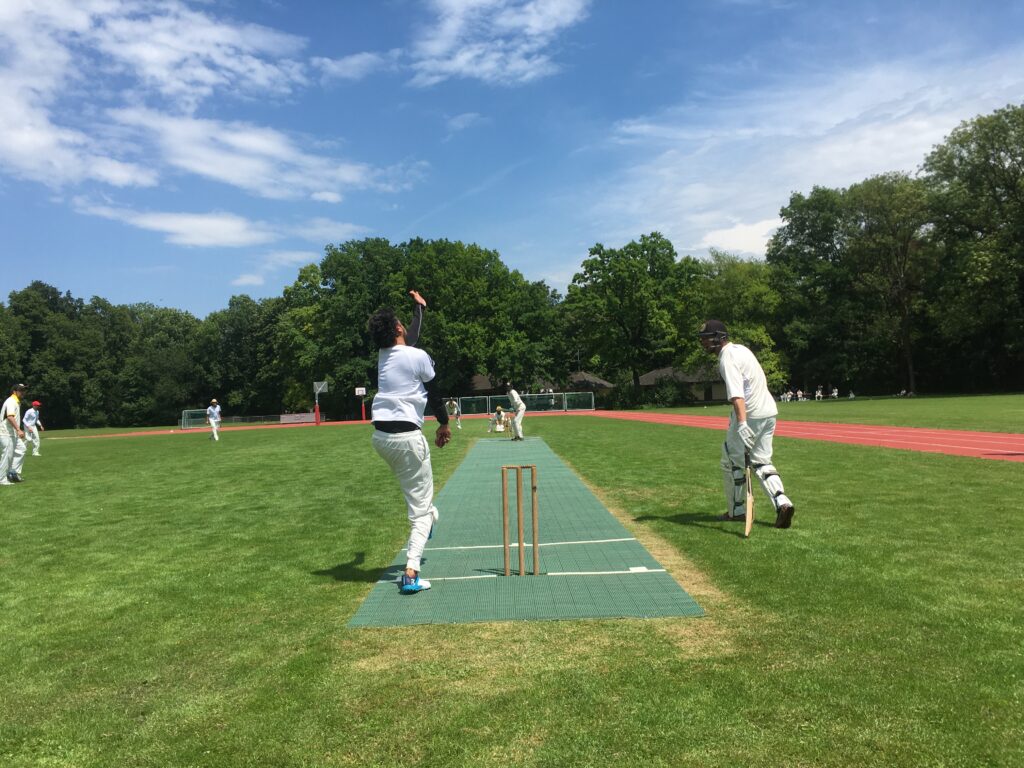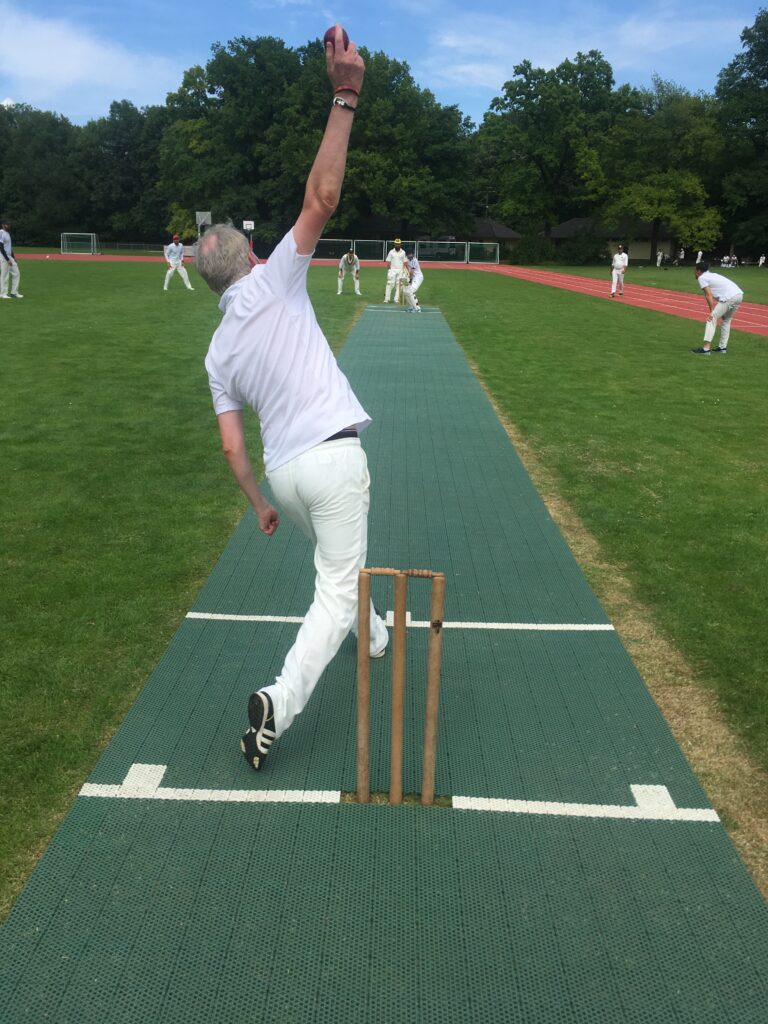 MCC Black opened the innings with S. Machado and your author, V. Bhatia. S. Machado, very keen on impressing everyone on his debut season, took an aggressive approach to the opening bowler, W. Khan. Attempting a big swing over mid-wicket, his inning lasting 1 ball as a result of losing his off-stump to an inswinging yorker. "Hard Luck!", exclaimed all the T-10 enthusiasts.
MCC Black's pairing of V. Bhatia and M. Khan took a very dim approach to a lethal spell from W. Khan and A. Sinha and managed a mere 15/1 after 10 overs. The pair had added 92 runs together in 26 overs when V. Bhatia smashed one over the cuckoo's nest was bowled for 26 by T. Clode. M. Khan brought up his 50 in the next overs, expertly supported by P. Toke, A. Karthik, D. Llewellyn and O. Davies. MCC Black chased down the target with 11 balls and 4 wickets to spare.
Festivities began, Augustiner Helles gulped, the scenes were garnished with the usual sights outside the Hirsch after a long and dark winter lasting till June this year. A special thanks to A. Wembridge to umpiring the whole (edit: 60 overs of the) game; and C. Barrett for ensuring plentiful of cold ones.
Quotes of the day:
"Yes, yes, yes!", P. Bowes wanting a quick single when on 49.
"No, no, no!!", P. Bowes after getting run-out a second later.
"Thats all folks", me.
VB