After the opening day defeat in the T20, the MCC tourists woke up with optimism as the rain and cold temperatures that had greeted them upon their arrival appeared to have subsided. The wind continued to blow, but not quite with the ferocity of the previous days as the famous warm Maltese weather was slowly but surely beginning to make an appearance.
Andrew Wembridge, who had arrived late to the opening day T20, promised captain of the day Barrett that he would be the first to arrive at the ground and he truly delivered, arriving a mere 45 minutes before any of the other touring party. Upon their arrival at the Marsa Sports Club, the covers were off (thanks to Wembridge), the sun was shining and the good spirits continuing.
Captain Barrett, met Johnnie Grima, the delightful skipper who would be captain of the day for Marsa. Barrett continued his record as a useless tosser, calling "Republic Francaise" as the "€2" face fell sunny side up with Grima electing to bat. Les White, who so kindly umpired the T20 was also present again to officiate along with Paul Bradley for this "clash of the titans" as MCC and Marsa had agreed to play strong XIs for the day.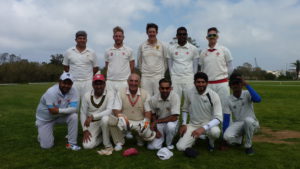 Figure 1 – Marsa Representative XI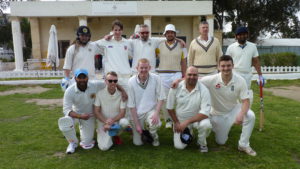 Figure 2 – Munich Bumblebees Malta Tour Day 2 XI
Scott and du Plessis bowled excellently without much reward early on. Marylebone Cricket Club (the other MCC) member Khosla and his partner Tuck survived one or two scares. A play and miss here, a drop there, but somehow managed to avoid getting out before amassing a 50 run opening partnership. Tuck the first to go, bowled by Scott for 25. Du Plessis was removed from the attack after 7 unfortunate, wicketless overs, the real MCC couldn't believe he hadn't picked up a wicket. Barrett went for the change, bringing on a change of pace with himself and the usually miserly Altmann, who unfortunately struggled to find his lines and was expensive in his 2 overs for 25 runs. At the other end, Barrett had the new man Khan in all sorts of trouble, Khan complaining he couldn't see the ball. It seems he had never seen anything like Barrett's gentle flighted off "spin" before. Khan was dropped by Khanna attempting a sweep shot before Khanna eventually redeeming himself by snaffling a thick outside edge at the second opportunity. The score 96/2.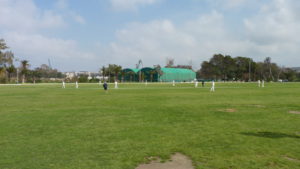 Figure 3 – Marsa Cricket Club in all its glory
With Marsa sitting pretty only 2 down at drinks, the instruction came out for Khosla and his new partner Mughal to practice their T20 skills. Both being members of the Maltese National Team due to take part in an ICC T20 tournament the week after. At this point, the runs began to flow and ominously for MCC, the drops began to mount, Brooks was unlucky to see two dropped off his bowling. The score was 190/3 when Khosla fell for an excellent 81, taken by Wembridge off the bowling of Deverill. Barrett having turned to his most disabled bowler in a bid to pry a wicket! Of course, this is a little churlish of the author, Deverill bowling excellently to eventually pick up 4 wickets by the end of his spell, all this despite being unsure how his knee would react after the recent surgery.
Runs continued to flow quickly and wickets followed as Marsa pushed in the last 10 overs. Bowes picking up Mughal for 57 with a perfectly planned wicket at deep backward square leg. Prasath added a quick fire 31 before being well caught at deep long on by Barrett who had to make up some ground to get there. Two excellent pieces of fielding by Wembridge and Arunachalam resulting in a couple of run outs, before Arunachalam finished off the innings. Marsa 268 all out off the last ball of the innings.
In total, 9 catches were dropped, if half of these had been taken, MCC would have been looking at a much lower total to chase. Despite this, MCC were confident. The batting friendly astroturf pitch and strong line up adding to the optimism.
Figure 4 – Phil Bowes still wondering how he dropped it…
For the chase, Barrett elected to stick with the same top 3 as had batted so well in the Friday T20. Karthik and Altmann opening the batting again, putting on 44 before Karthik was needlessly run out calling Altmann through for a second run. Altmann was joined by Wembridge, putting on 14. Altmann out to the bowling of Prasath for 26. All eyes were on Arunachalam as he joined Wembridge at the crease. His 50* almost won the game for MCC on the Friday, but alas, the great leveler cricket struck again as he was out for a duck, 59/3 and the good start was beginning to be undone.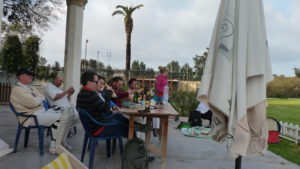 Figure 5 – MCC Bumblebees unimpressed with the pace of the innings
Wicket keeper Khanna joined Wembridge and the pair accumulated runs nicely, repairing some of the damage, but as the run rate began to climb, risks had to be taken. Khanna out for 24 and then Wembridge to the very next ball, a catch at wide third man for the second day running. His run a ball 40 a good knock. Bowes came and went for 1 and du Plessis for a duck to confound a luckless day for him. With du Plessis gone, the hope of a win had all but faded as Barrett joined Deverill. The first target of avoiding the 100 run defeat was surpassed, the pair putting on 45 before Barrett (8) threw his wicket away in order to give the next man Scott a chance to bat with a couple of overs to go. Deverill finishing with 41* including being caught off a waste high no ball and then bowled off the subsequent free hit! MCC's total of 185/8, respectable, but unfortunately nowhere near enough to force a win.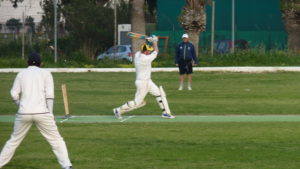 Figure 6 – Deverill bowled off his first ever free hit!
Post-match, Owen the fines master took charge and all fines were taken in good spirits, Craig lost the pint race to Jonty, Pierre lost the spinning pint race to Naveen and the tourists headed off back to St Giljan for a team dinner very much looking forward to round three of the Malta tour!
Match Summary: Marsa Representative XI (268ao) beat MCC (185/8) by 83 runs.
MCC Man of the Match – Jonathan Deverill (4 wickets and 41*).
Champagne Moment – Jonty's catch off Phil due to its planning.
Thanks for Coming Award – Pierre du Plessis (an unlucky day all round for him).
Quote of the Day – "This type of game was my cricketing heaven" – Craig Barrett.
Match in Numbers:
9 – Catches dropped by MCC.
18 – Number of wickets to fall (27 if you count MCC's drops!).
80 – All overs bowled in the match.
19 – Number of bowlers used by both teams.
3 – Number of drops by Pierre alone!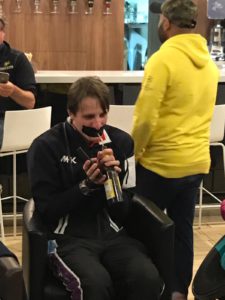 Figure 7 – Pierre finding out dropping 3 catches on tour was not a good idea!
Cassandra of Troy