The MCC Bumblebees had travelled to Manchester using various means of transport – car, plane and even by train from Munich. On arriving at the Hilton hotel where we all stayed except treasurer Giles who was slumming it in another venue we were greeted by a distinctly under the weather Khanna who had arrived early and had done a week`s touring in a single afternoon. He retired to his luxury bunk bed and four of us departed for the City Arms pub, a well-known watering hole with good ales on sale to await the arrival of the others. They came in dribs and drabs – the wait was about four pints worth as I recall – and we then went to Chinatown for a superb dinner.
At around 10: 30 the next morning we walked to Piccadilly gardens to get the tram to Stretford which is one stop after Old Trafford and, being the first day of the test match, it was quite crowded.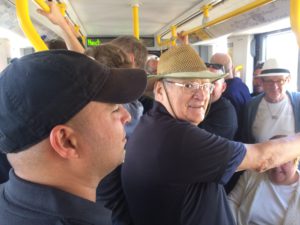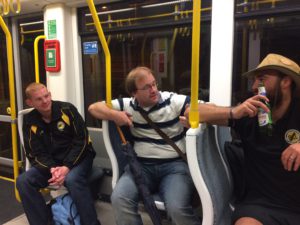 On arrival at Stretford tour-captain Barrett informed us it was a 15 minute walk to the ground but, as was proven on many occasions over the weekend, he needs a new timepiece.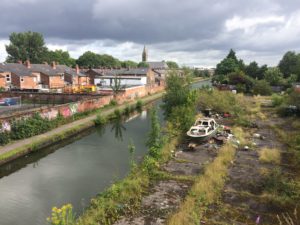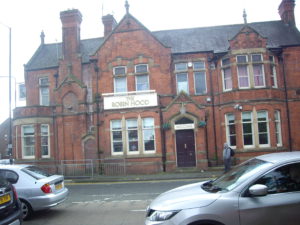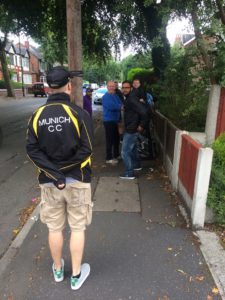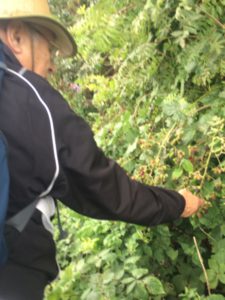 Some two or three miles later, having passed a pub called "Robin Hood" making us think we were walking to Nottingham and picking blackberries as emergency rations on the way, we staggered into the picturesque Stretford ground.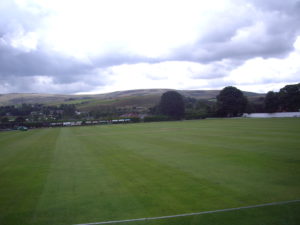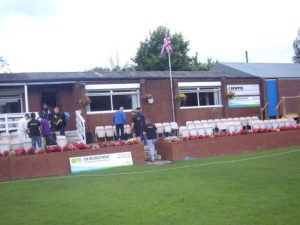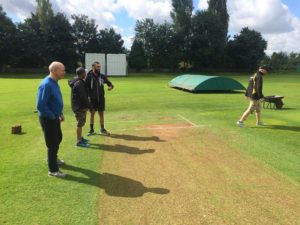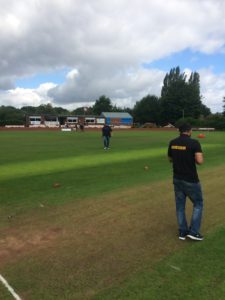 Captain Barrett persuaded the opposition to allow us to field 12, swapping out one fielder as we wished and also agreed there would be no toss and MCC would bat first.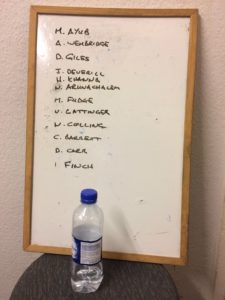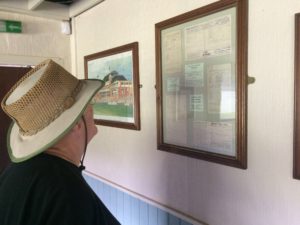 Ayub and Wembridge opened with Ayub almost joining the duck race after 1.2 overs making way for Giles. A partnership of 23 ensued, Giles departing for 4 from 24 balls and was replaced by Jonas de Beer. A seventy run partnership ended when Wembridge was out LBW having scored 48 from 84 balls. Khanna and de Beer added 10 before JD left having scored 23 to make way for Arunachalam- who has taken over the mantle of Knut Haenelt and only plays if a trip of at least 200Kms is necessary, who, with Khanna, had an exciting 31 run partnership. Arunachalam made way for Fudge who had a golden one to be replaced by Gattinger who went for six with one trademark boundary four. Colling and Barrett tried to build picket fences, but not for long – Barrett claims he was out caught on the boundary – and Carr desperately defended his batting average by being 0 not out from three balls faced leaving MCC all out for 160
The sun had been warm and friendly throughout the innings but the scorer was all alone in a shady scoring box and feeling rather like a brass monkey while learning how to operate an electronic score board. After totalling the figures for the MCC innings he went to the club room for tea only to find the rotten *'#++s had eaten everything but a few chips and some ice cream which was just what the doctor ordered.
MCC opened the bowling with Colling and Ayub, the first wicket falling in the third over, bowled Colling with the score on 2. A 56 run partnership ensued before Barrett bowled their second opener for 30. He also bowled their Lancashire player for a duck after he had been subjected to some awful sledging from Carr and Khanna. He plays for the Lancashire under elevens by the way so how our two Ozzies escaped heavy fines afterwards is incomprehensible.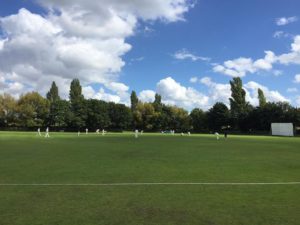 The Stretford wickets fell regularly afterwards and they were 99 for seven after 29.1 overs. There was then a 53 run partnership only ended when the blackberry-collecting Wembridge got a very dodgy LBW decision with the score on 152. With the scores level and nine wickets down Stretford staggered across the winning line with a leg bye on the last ball of the 40th over.
Stretford provided a curry and rice dinner for us and there were also some scrumptious burgers for sale at three pounds each.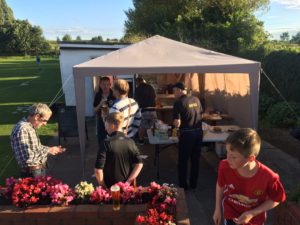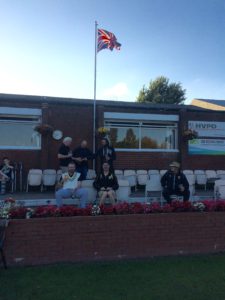 Many beers were consumed and there was live music outside on the veranda. Captain Barrett also treated us to some karaoke fines.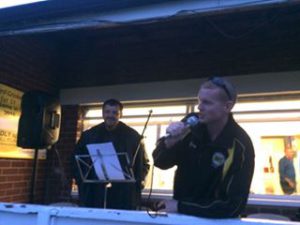 Finchy had driven to the ground so took some back to the Hilton with him, JD called a large Über van for some others leaving the tour captain with lord and lady Wembridge to make the 30 mile hike back to the tram station to round off a perfect touring day.
Ayub, 1, caught, 5 mdns, 1 mdn, 7 runs, 0 wkts
Wembridge, 48, LBW, 4 overs, 0 mdns, 10 runs, 1 wkt
Giles, 4, LBW
Deverill, 35, caught, 4 overs, 1 mdn, 6 runs, 1 wkt
+Khanna, 23, caught,
Arunachalam, 17, caught, 2 overs, 0 mdns, 19 runs, 0 wkts, 1 catch
Fudge, 0, caught, 3 overs, 0 mdns, 8 runs, 2 wkts
Gattinger, 6, caught, 4 overs, 0 mdns, 21 runs, 0 wkts
Colling, 6, caught, 4 overs, 0 mdns, 13 runs, 1 wkt, 1 catch
*Barrett, caught 2, 4 overs, 0 mdns, 10 runs, 2 wkts
Carr, 0*, 5 overs, 0 mdns, 37 runs, 0 wkts.
MCC, 160 – 10 in 39.2 overs, lost to Stretford, 161 – 9 in 40 overs by 1 wicket.
MCC MOM: Wembridge.