Munich CC 158 (35.4 overs) (P. Toke 47, P. Bowes 33) defeated Amigos CC 64 (18.5 overs) (V. Gattinger 3-6, J. Deverill 2-1)
Man of the match: V. Gattinger
True aficionados of film and television will recognise the mid-1980s as a golden era of the motion picture. With breathtaking special effects developing in thrillers such as "The Terminator" and side-splitting comedies like "TheThree Amigos" paralysing audiences with laughter, it is not unreasonable to suggest that connoisseurs and the common man alike will be discussing such performances for many years to come.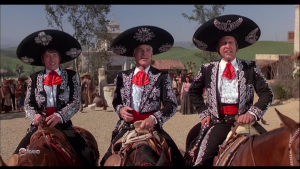 On a slightly different but by no means unrelated note, the day had finally arrived for the long-awaited, first-ever MCC touring match to be played on Portuguese soil, or, at the very least, Portuguese concrete and astroturf. On this occasion the opposition would be comprised of no fewer than eleven Amigos but with smaller hats. Newfound sensations and stimuli dazzled the thrill-seeking MCC squad with their thirst for the unknown and the yet-to-be-experienced. Who had ever been to Portugal before? Who had ever played cricket on a synthetic football pitch? Who had ever been to a fancy restaurant that had just a single copy of the wine list and a waiter who fetched drinks one at a time after taking each and every friggin' order?
After a hearty breakfast on the terraces of our luxurious "villas" at Camping Coimbra, the magnificent eleven piled into a convoy of vehicles on the "Highway to Hell" if the Portuguese radio station's suggestions were to be taken seriously. After a few laps to warm up the tyres, the MCC were well on their way to the nearby suburb of Adémia where the Associação Desportiva e Cultural da Adémia awaited us with sunny skies, beery breath and barely intelligible northern accents. Although the notion of a team song had not been discussed, Mr Trololo's greatest (and only) hit was blasted through the changerooms;  its words seemingly easier to understand than the locals. Actually, it turned out to be the only thing able to drown out the voice of local gasbag Colin, the well-inflated Coimbra Knights spectator who tirelessly cheered us on.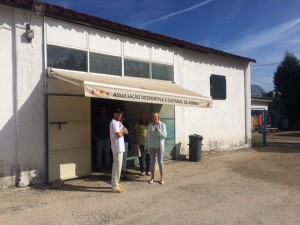 MCC arrived looking splendidly professional in their freshly printed tour shirts, sporting their customised tour names and the famous Galo de Barcelos. In fact, the tourists were even acting just like international athletes, given that every single player had cheerfully neglected to pay for their shirt at the time of writing this report, obviously being under the delusion that we have some sort of professional sponsorship arrangement. In any case, it seems as though they had had much better luck with last-minute shirt printing than our opposition. Indeed, the Amigos shirts were all printed with the same name due to an evident misunderstanding with the surprisingly even less professional Portuguese shirt-printing service. (Consequently, there were at least 11 "Skippers" on the field at any given time.)
After the toss, the MCC were sent in with Jonathan Deverill and Prafulla Toke kicking-off. Unfortunately JD was bowled for 3 with an early surprise from strike bowler Methab. In fact, it was much like the surprise he will receive on his credit card statement in a few weeks' time given co-driver Jonty Altmann's blatant disregard for Portuguese toll-road laws.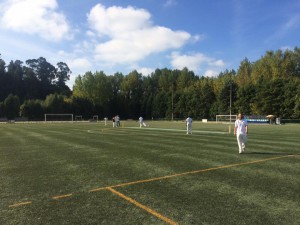 Naveen Arunanchalum set sail to arrive next at the crease, only to get there, change his bearings 180 degrees and sail immediately back to shore. The Sat-Nav's single ball voyage was soon forgotten about with the introduction of Khalid Butt, who kicked around with Toke for half an hour or so, netting a few, bouncing others off the woodwork and catching the bowlers offside but most importantly avoiding any penalty cards.
With the score on 45, the exceptional Butt was however red-carded with an LBW from the birthday bowling of Redhead, who, funnily enough, was bald. (Perhaps when sunburned?) Rather than butting heads with the bowler (or the umpire), Pak-Orient's greatest loss magnanimously vacated the pitch with his 20 runs and allowed Andrew Wembridge a chance to offer the Amigos a little friendly fielding practice.
Finding himself snookered on 4, a sky-high top edge was potted by the fielder at mid-wicket off the bowling of Snook. O Wembo looked well on his way to claiming the "C**t of a Tour" title he was easily voted favourite to win. Phil Bowes, also at risk of claiming an unwanted title, promptly disbanded any fears that he may in fact win this season's duck race. He contributed 33 of the 42-run partnership with tour organiser Smokin' Toke, clouting the ball all over Adémia with five 4s and a 6. Unfortunately, he was caught getting high off the bowling of the now-feared "Methlab", with his barely legible name unable to be correctly interpreted by our scorer, who managed to cook up his third batch of M(CC)DMA.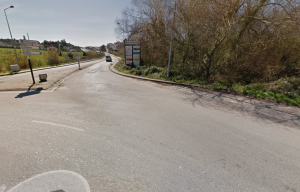 Coimbra's finest Taxi driver Altmann was immediately off the mark with a boundary, but became Methlab's fourth victim, overdosing without any further addition to his score. Kantor made his way into the centre and got ripped instantly, finding the boundary with his first puff. By this stage, the illicit substances had perked up the Joker, Smoker and Midnight Toker, who had earlier become a serious contender for the 2016 title of "MCC's slowest, most boring batsman' with one period of his innings comprising of 4 runs from about 40 balls. Toke smashed eight 4s around the field while high but fell victim just short of his 50 to his cold-hearted dealer; Methlab losing his fifth customer for the day.
The MCC's withdrawal symptoms saw them sweating at 124/7. But, taking Nancy Reagan's advice, Captain Manav just said 'no' and his cold-turkey approach appeared to be a success. He avoided flying higher in the duck race with four from his first ball. With just the poultry sum of 130 runs, Sam Cross and Jabez were clucking along nicely until the Englishman feathered one off the bowling of Clive of India. He was dismissed cheeply for 10 and relegated further down the (pecking) order. Veith Gattinger soared into the coop with two blistering fours before his kiwi partner was bowled by Tas and the MCC found themselves plucked for just 158.
The tea break boasted a well-set table with every place very thoughtfully adorned with a chilled beer, though at 1,60€ a pint, those enjoying their first at this hour were in the minority. The Amigo's support squad WAGs had made a spectacular effort to provide a hot meal with only the most rudimentary appliances available at the club. Given the spectacular Portuguese weather, it would have probably been quicker to just leave the food on the roof in the blistering sun.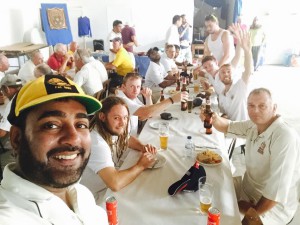 Very well fed and watered, Sat-Nav and Don Vito opened the bowling in style with the latter getting the first breakthrough against batman Adrian. (With assistance from the safest pair of kiwi claws in the squad.) Vito struck again soon thereafter snaring Tas for a duck, with the skipper securing the catch with the sheer of his magnificently magnetic hands. Altmann and Bowes then combined to dismiss Kevin for the second duck of the innings, with things looking very unfriendly for the Amigos at 3 for fuck-all. New batsman Redhead proved to be no match for Gattinger and Kantor who struck again, extinguishing him for just 1. Gattinger had his third wicket, earning him his man of the match winning Performance.
*PICTURE REMOVED DUE TO DATA PROTECTION LAWS*
The magnetic qualities of MCC Touring Skipper Manav Alagh's hands extend well beyond the cricket field (Picture: James Kantor)
But, as anyone who has directly observed or struggled personally with substance abuse will be painfully aware, a methamphetamine habit is very difficult to kick; even the most successfully recovered junkies will know that relapsing is all too common. Yes, "Methlab" had returned with the bat and proceeded to continue the merciless exploitation of his hopelessly addicted flock, injecting a cocktail of 4s and 6s into the run-chase.
With Cross unable to breakthrough, the druglord and opener Greg's dangerous cartel ended up accounting for 90% of the Amigo's illicit income. Finally it was Toke bowling his one and only over who managed to finally tear through the addiction, breaking bad(ly) Methlab's wickets into pieces. And break badly the Amigos did, with a series of three runouts in quick succession all but sealing victory for the tourists. Clive of India was understandably left feeling a little high, dried and spicy after seemingly being safely in his ground, but poor old Snook was well and truly deceived while trying to sneak a run from a stealthy MCC overthrow.
JD lay the final blow on our convivial opponents to finish with two wickets, clean-bowling Drew to leave the Amigos with a not-so-chummy five ducks for the day and a not-so-welcome suggestion from the MCC that they could competitively participate in our race with such a good percentage. The day's cricket finished oh-too-soon so it was decided to string together a quick 10 over match to pass the time. Scores were not recorded in any serious fashion, but MCC were victorious again in their run chase of 80 odd, getting off to a flying start of 1-30 from the first over without a single sundry and Khalid Butt causing considerable structural damage to the hall roof.
Several dozen exchanges of 1.60€ later and the boys wisely decided that it was in our best interest to abandon the hire cars at the ground and celebrate into the evening for dinner at the ground, a slap-up feed being once again very kindly prepared by the local WAGs. After engaging in the merry banter and horseplay typical of an international touring squad, it was time for a little strategic investigation of our opposition for Saturday's game. It turned out that our main information source was very adept at protecting team secrets and talking complete and utter bollocks but even better at protecting his beer from any stray golf balls circulating around. Destiny could wait but our next game was just a few tantalising hours away!
Wendi-Meg Breward